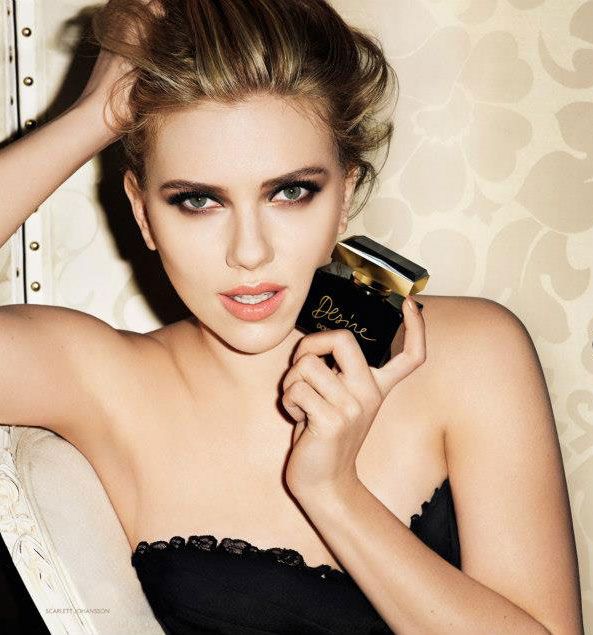 Photo Courtesy of Dolce & Gabbana
Scarlett Johansson is not average looking— even for a movie star. Yes, she may be famous for her natural girl-next-door appearance, but she is also sexy and exotic. This special combination makes her an excellent choice as the face for Dolce & Gabbana's new
luxury fragrance
, The One Desire.
According to the brand, its fans were looking for a unique, higher-end perfume for their more memorable occasions— one to make them feel desirable and stand out from a crowd. As opposed to scents worn everyday, this is "for the woman who wants to feel beautiful and sensual. She owns the room when she enters. She's not just noticed; she attracts the attention of everybody," according to Proctor & Gamble Prestige vice president, Luigi Feola.
Released by Proctor & Gamble Co.'s Global Prestige division, D&G partners collaborated with P&G's fragrance team, as well as Swiss industry giant Givaudan, to conjure a scent with top notes of bergamot, mandarin, lychee and lily of the valley. These then give way to the luscious base ingredients of tuberose, caramel-infused vanilla, sandalwood, and musk.
The One Desire's packaging is in tune with D&G's recent "Sicilian Baroque" aesthetic— the shiny, black glass bottle is embellished with gold handwriting (Gabbana's own) and a gold accented top with dark sapphire. "When we work on fragrances and makeup, we always try to stay true to our DNA. Black and gold are classic colors for Dolce & Gabbana, and the black gem cap is a bit Thirties in style," explained Gabbana.
It doesn't hurt that notorious photographer Terry Richardson is behind the lens for the campaign. Well-known for his candid and super-sexualized prints, Richardson's photo of Johansson is very intimate with her smoky eyes and low-cut black dress. The One Desire will first be released in Italy this January. By spring, it will have reached the U.K., U.S., and other major markets.
Personally, I am a big fan of the D&G fragrances, and will be excited to test this
One
. Designed as a high-end D&G perfume with matching price points, the scent will be available in a 30-ml. bottle for $79, a 50-ml. bottle for $93, and 75-ml. bottle for $112.