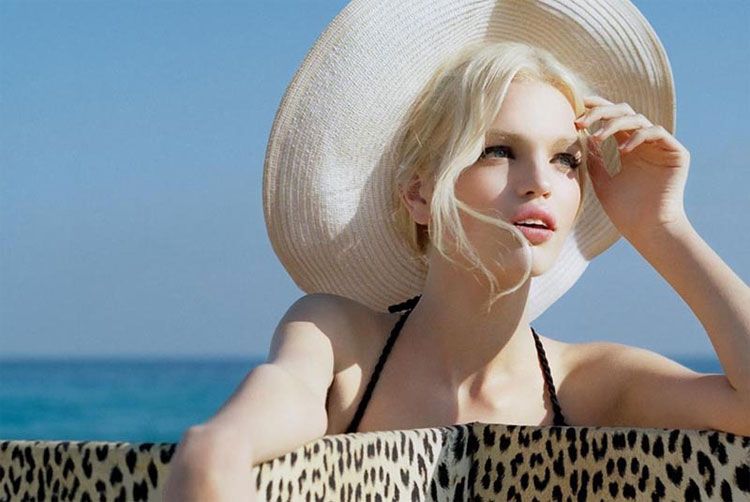 Photo Courtesy of Dior
With another exciting and successful year behind us, we?re looking back at 2012 and combing through the year?s best
luxury beauty
videos. With some of the industry?s top brands making our list this year, you can count on these videos being never dull? and always with touches of glamour and creativity involved.
Dior Addict Campaign
Daphne Groeneveld, St. Tropez, and fun, toe-tap-worthy tunes? what?s not to love about Dior?s video for its new summer scent wardrobe, Addict? The collection is actually made up of three new fragrances, of which Groeneveld embodies as she struts her stuff through the ?60s vibe video that was inspired by Roger Vadim?s movie
And God Created Women.
Channeling the film?s star, Brigitte Bardot, Groeneveld strolls from the beaches of St. Tropez through its stylish streets, ultimately arriving at a ?fragrance bar? and charming every man she encounters on the way. One look at this contagious video and we have a feeling you?ll be up on your feet and snapping your fingers in no time.
Behind-the-Scenes of Dolce & Gabbana Khol Collection
As always, we can never get enough of behind-the-scenes looks at what goes into these glamorous beauty videos. In this particular clip, we get an inside look at the work that went into producing Dolce & Gabbana?s advertisement for its Khol makeup collection. Fronted by the 28-year-old British indie actress Felicity Jones, the campaign features the brand?s new 11-piece makeup collection, complete with eye pencils, nail lacquers, and eye shadow palettes. But in this backstage video, the budding beauty discusses more of what it?s like to work with these industry insiders than the actual makeup itself, which we?re totally okay with? how else are we supposed to get the inside scoop on makeup artist Pat McGrath or fashion photographer Marcus Ohlsson?
Dior Magic Show
With a second video making our list of favorites, we?re beginning to think that Dior is seriously on top of its game in the video department. In what we can only assume is every hand model?s dream job, this clip stars a bevy of impeccably manicured hands that reveal Dior?s one-slide opening eye makeup palettes. With each palette including an eye shadow duo plus a base, we can only imagine these three new shades are as magical as this video implies.
Les Essentiels de Chanel Campaign
In Chanel?s Fall 2012 makeup video, we see the luxury brand?s seasonal collection, appropriately titled ?Les Essentiels de Chanel.? With an array of simple and wearable products, this collection is exactly what its name suggests: the everyday staples that should be in every woman?s beauty bag. The new range of shadows, eyeliners, lip products, nail colors, and blush in appropriate autumn season shades is presented beautifully on Polish model Monika Jagaciak, who is just as seductive as the makeup itself.
MAC Key Artist Trends with Topolino
In what may be our favorite of 2012?s beauty videos, French makeup artist Topolino shares the technique and inspiration behind his masterpieces that can be seen walking down some of the most high-profile runways in the world. In this series of MAC?s Key Artist Trends episodes, Topolino explains that he finds inspiration in everything from street graffiti to cartoon characters (evident in his signature Cheshire cat smile.) Though his personality is over-the-top and infectious, his makeup palette is minimal, with a large focus on simple products like powder and ?gloss? (usually Vaseline) to achieve his ideal look. Voila!