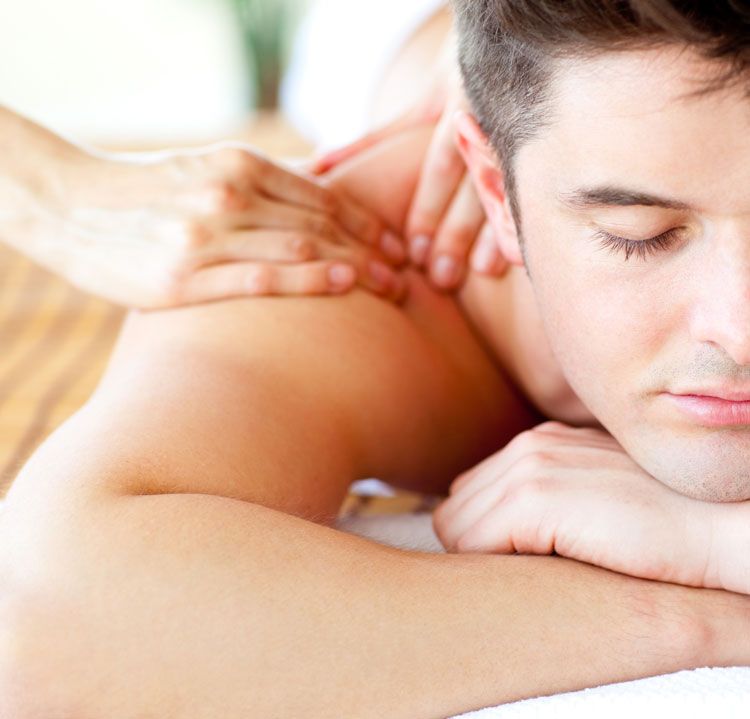 Photo Courtesy of iStockphoto/Thinkstock
There are a number of reasons why people enjoy getting massages from time to time. For many, getting a professional massage means having the opportunity to completely relax in a soothing and meditative environment; but if you still arenít sold on the idea, you might be surprised to learn that there are several other benefits of massage that can help contribute to your overall
health and wellness
ó both mentally and physically. So what can massage do for you? Read on to find out.
Helps Relieve Anxiety and Depression
If you suffer from either of these mental roadblocks, you know that itís not just all in your head. Anxiety and depression each result in a number of physical side effects, as well, like muscle tension, headaches, aches and pains. The good news is that this is one of the many things that massage can help with. Studies done by the
Touch Research Institute
show that massage reduces depression and anxiety by affecting the bodyís biochemistry. Not only do the results show that massage leads to a decrease in the levels of stress hormones, but apparently it also helps increase neurotransmitters, like serotonin and dopamine, that help reduce depression. And while there's certainly a psychological component involved in this therapy, massage can help relieve the physical symptoms of anxiety and depression, as well.
Photo Courtesy of Poka Dot Images/Thinkstock
Promotes Healthy Sleep
Thanks to a massage's ability to calm anxiety, getting them regularly helps increase relaxation and improve the quality of your sleep, according to the
American Massage Therapy Association
. The increase of endorphins and serotonin that are produced after massage help produce calm and serene feelings, which naturally aid in a restful and peaceful sleep. What some people may not realize is that an increase of serotonin increases melatonin, which is the hormone that helps regulate sleep.
Photo Courtesy of iStockphoto/Thinkstock
Curbs Headaches
If youíre prone to migraines or tension headaches, now you have one more reason to look into getting a massage. Not only can getting regular massages reduce a personís number of migraines, but it can also limit how painful each migraine feels. The space on your neck under the back of the skull is the most popular target for massage in the human body, and for good reason. This muscle is almost constantly in useó without it, you wouldnít be able to hold your head up! Unfortunately, without regular massage, this area is rarely relieved. Since it contains so many pressure points, muscle pain in this area are likely triggers for migraines and headaches. When these pressure points are kneaded, tension will be reduced and you should be left with a clear head. Just remember to hydrate after your massage so as not to bring on another headache from altered blood flow, blood sugar levels, or dehydration.
Photo Courtesy of Stockbyte/Thinkstock
Controls Blood Pressure
One big part of lowering blood pressure, aside from eating a low-fat diet and getting regular exercise, includes finding ways to manage stress. This is where massage comes in. Massage is a great way to help naturally lower your blood pressure. Aside from providing the feeling of relaxation that Iíve discussed, massage can also help improve blood circulation which may reduce causes of high blood pressure like swelling or edema. Patients with high blood pressure should always speak with their doctor before getting a massage, and therapy should be avoided altogether if blood clots are present or internal bleeding is a risk.
Photo Courtesy of Stockbyte/Thinkstock
Boosts Immunity
By now, youíve probably put two and two together: when youíre stressed or anxious, your body is more vulnerable to illness. You can become healthier and less immune to transmittable sicknesses just by reducing the stress in your life. According to an article on
Science Daily
, not only do the relaxation effects of massage help your health, but regular massage can naturally increase your immune systemís white blood cells, (the bodyís natural killer cells) which make you better able to fight off bacteria and infection. Aside from that, massage helps stimulate the lymphatic and digestive systems, which also helps with an overall feeling of well-being.
Photo Courtesy of Pixland/Thinkstock