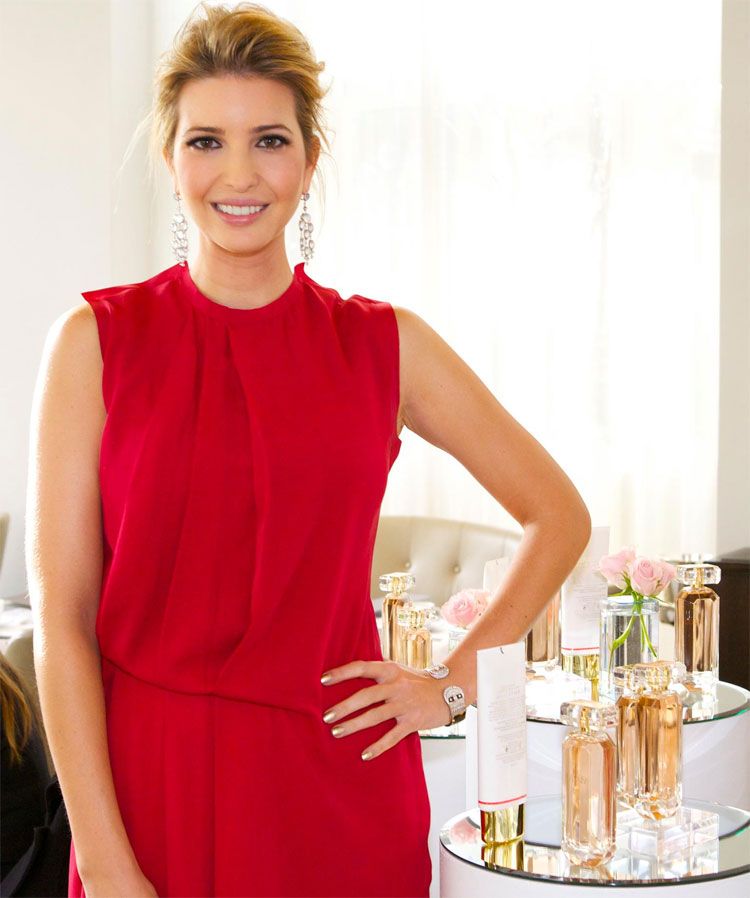 Photo Courtesy of Ivanka Trump
When you think of the woman of today, what qualities come to mind? For us, itís a driven and motivated woman who is constantly multitasking between work and play. She may be married, she may have a family, and she probably stands on her own two feet thanks to all the hard work she puts into her career. So what does todayís modern woman need to complete her look and conquer her day? A
luxury fragrance
that mimics her lifestyle, of course. You may not be surprised that Ivanka Trump is the very lady who aims to provide you with such a product.
Trumpís first scent is an embodiment of the versatile woman who wears multiple hats. An entrepreneur, designer, wife, and mother all in one, Trump designed this fragrance to be as adaptable as the modern woman. And men, take note: while flowers are a nice gesture, put a little more effort into expressing your love to your forward-thinking, multitasking, and above all, stylish woman. She wants a fragrance that can take her from day to evening, boardroom to black tie event, and of course, from work to play.
Enter IVANKA TRUMP. The floral oriental fragrance opens with a sensual blend of sparkling Italian bergamot, lush apple and pink peppercorn. Base notes include golden amber, creamy vanilla, patchouli and smooth cedar wood, and a lush fragrant bouquet of jasmine, rose and peach blossom lies at the middle. The complex formula results in an evocative scent that is meant to create a powerful and lasting impression.
Price points are $62 for a 1.7-oz. eau de parfum, $78 for a 3.4-oz. bottle, and $35 for a 6-oz. body lotion version. Available in February, the bottle is expected by industry sources to generate $15 million in U.S. retail sales in its first year on the counter.