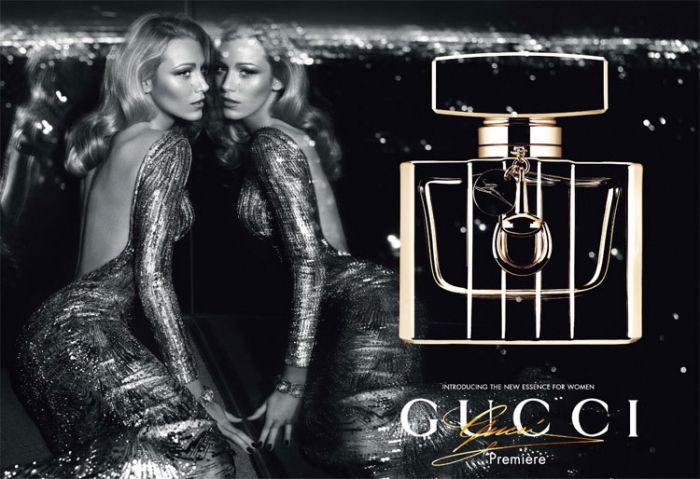 Photo Courtesy of Gucci
For decades now, Gucci has been on the forefront of women's fashion— creating innovative and quality pieces for the woman that exude confidence and power, all the while maintaining her innate femininity and charm. The Gucci woman is the picture of power and presence, yet she has a playful air that is altogether irresistible. She is able to meet her rigorous work demands and entertain her active social life. The
luxury perfume
Gucci Premi?re gives this woman on top a delicious scent that will add a new element to her enchanted life.
From the red carpet to her Egyptian cotton sheets, a woman always wants to put her best scent forward. The striking new fragrance Gucci Premi?re is inspired by the star in every woman and Gucci's desire to ensure that all of the wearer's moments are golden.
With classic grace and modern attitude and authority, Gucci Premi?re is made for the woman that wears her achievements with ease. Creative Director of the Italian fashion house, Frida Giannini, says of the perfume, "For such a successful woman, something equally remarkable was required. Gucci Premi?re is womanly, intriguing and as seductive as the perfect couture gown."
Since Valentine's Day is fast approaching, this sultry and sexy scent is the ideal accessory to any romantic evening out with your loved one. A decadent bouquet of bergamot, orange blossom, white flowers and leather, Gucci Premi?re balances fresh and floral scents with warm and smoky base notes to create a fragrance that will have the man in your life unable to keep his hands off of you.
The epitome of glamour and class with a hint of sultry sexuality makes the Gucci Premi?re perfume for women the ideal aroma for day-to-day wear, but also a captivating accessory for this upcoming day of love.