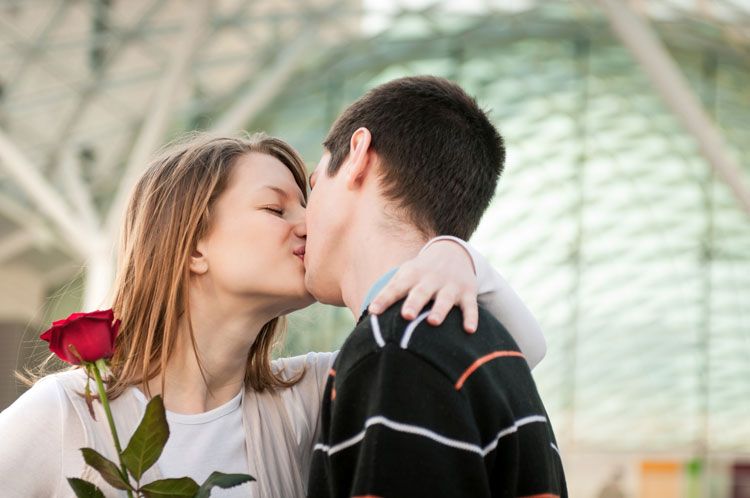 Photo Courtesy of iStockphoto/Thinkstock
Those of you ladies who have a special someone to spend Valentine's Day with better be getting ready to pucker up. If you've happened to neglect your kissers this winter, chances are they're dry, chapped, and just plain dull. Investing in a new
luxury beauty
product may help with this problem. Our choice is
G.M. Collin's
Lip "Plumping" Complex, which naturally increases the prettiness of your pout. By adding elements of gloss, shine, and volume, your lips will be kissable in no time.
With a unique formula that includes collagen microspheres and hyaluronic acid, this $33 gloss safely brings lips back to life, plumping them so they appear fuller and more sensual. Unlike other plumping products that tend to swell the lips with an uncomfortable stinging sensation, G.M. Collin's version slightly warms your puckers to help them obtain more hydration, leaving you with an alternative to a needle or any other product that feels like one. Just apply at least three times per day and you'll visibly see your lips become suppler.
Photo Courtesy of G.M. Collin
For someone who's a plain chapstick junkie, I really enjoy the moisturizing effect that the
Lip "Plumping" Complex
provides. While the unfavorable tacky texture of many glosses usually sends me running in for the hills, this product is minimally sticky and leaves a silky layer on the lips. Available in clear and rose versions, either shade can be worn beneath other products after drying for at least five minutes. I tried the tinted rose gloss, and am a huge fan of the touch of shimmer and subtleness of the sheer color. Now all I need is a Valentine!