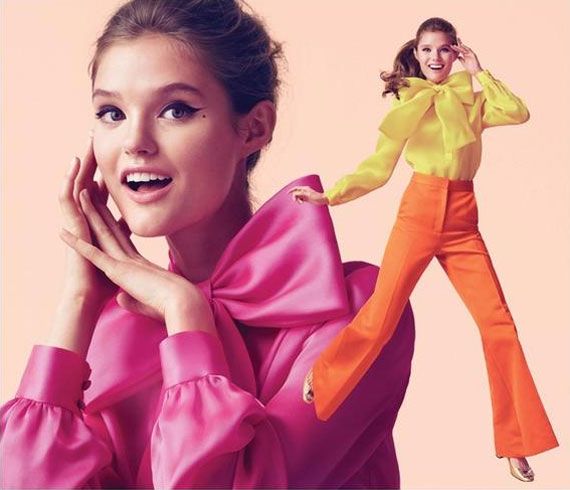 Photo Courtesy of Kate Spade New York
Luxury brand
Kate Spade New York's newest fragrance is, in more ways than one, unlike any of the label's previous bottles. Aside from being geared towards a more mature audience than its previous scent, this is only the second time that a fashion house has taken its fragrance business in-house.
Kate Spade
will develop and launch its upcoming perfume, "Live Colorfully," without the help of a licensee.
For the fashion house, this means breaking from Elizabeth Arden, which launched its previous perfume, "Twirl," in 2010. Instead, the Kate Spade brand, which started as a handbag line in 1993 and has subsequently grown to include apparel, shoes, stationery and beauty products, is enlisting the help of cosmetics entrepreneur Poppy King and consultants Fabrice Penot and Eduard Roschi to develop "Live Colorfully's" juice. King, who is known to makeup mavens as the "lipstick queen," doesn't come from a fragrance background but has previously worked with the brand's beauty department to develop "Supercalifragilipstick" in 2011.
Oscar de la Renta was the first to take his fragrance business in-house, when the iconic designer won his fragrance license back from L'Oreal after a lengthy suit in 2009. However, unlike de la Renta, Kate Spade New York insists that while it's forgoing a partnership with a licensee for this bottle, its relationship with Elizabeth Arden continues.
"Live Colorfully," which will launch in April, has top notes of sparkling mandarin, pink water lily and star anise. Base notes include sheer amber, radiant musks and Tahitian vanilla, while tiare flower, golden gardenia and coconut water lie at the perfume's heart. The scent will be available in 1.7 oz. and 3.4 oz. bottles for $75 and $95 respectively, and a 0.34 oz. rollerball for $24. Industry sources estimate that "Live Colorfully," which will be sold at Kate Spade Stores and Nordstrom, could rake in $5 million at retail in its first year on the counter.