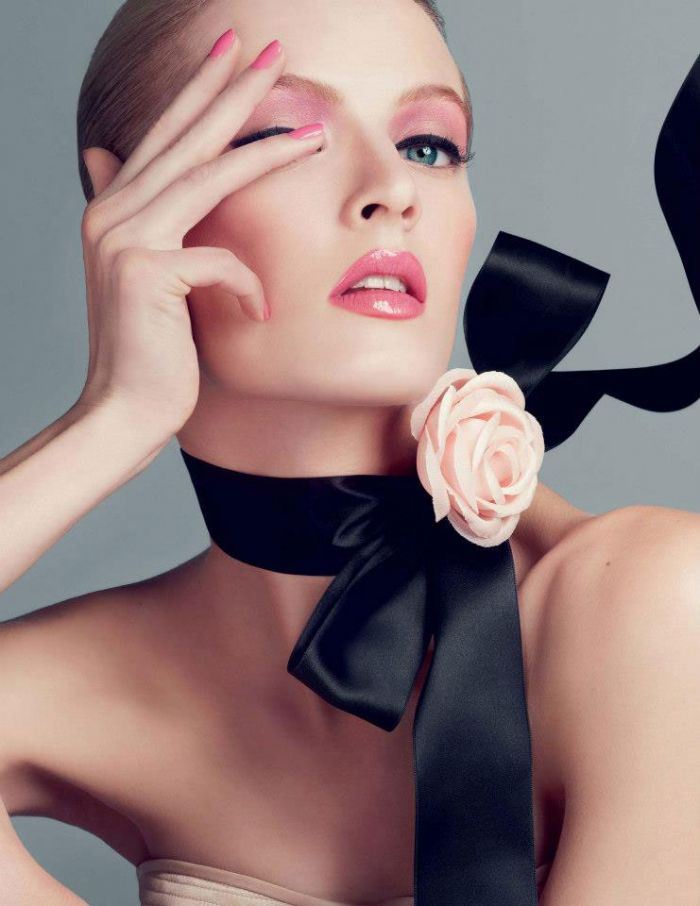 Photos Courtesy of Dior
In the lingering last months of winter, when the mood is grey and the sun still sets way too early, any little hint of spring is a welcome reprieve. That is why we are slightly enamored with the new colors released by Dior for its Chérie Bow
luxury makeup
collection. In light and luscious pink tones, the palettes — including blushes, eyeshadows, lip colors and more — remind us that the chilly weather is almost at an end and spring is right around the corner.
The Chérie Bow collection is symbolized by the iconic
House of Dior
bow, with its centerpiece being the pastel-colored Chérie Bow Palette. Within its bow-shaped case is an array of eyeshadows, a creamy eyeliner, and a semi-sheer lip gloss. For spring, two new limited-edition harmonies are offered: "Powder Pink" and "Pearl Pink"— each with hues for highlighting, shading, and defining, and a sparkly pink gloss to complete the look. With two brushes and a creamy black eyeliner included, the compact serves as a mini makeup counter in the palm of your hand.
Girly nail polishes are fabulous year-round, but Dior will have hands extra ready to tackle those spring blooms and sunny days with the fresh new nail colors in Chérie Bow. "Rosy Bow" is a bright, radiant pink with a hint of coral. Also available this spring are "Tutu," a soft pink in a cotton candy shade, and "Gris Trianon," a neutral, washed grey.
The Twin Set Shadow Duo sticks contain a blendable powder on one end and a shimmery highlighter on the other. The pencils come in soft black, grey, ballerina pink, and a pearlescent beige.
For Chérie Bow, Dior has added four new colors to its Dior Addict lipstick series in shades of pink ranging from the blue-red spectrum to warmer orange tones. A limited-edition palette for lip product lovers showcases fan favorites like Rouge Dior lip colors, a mini lip liner, a cr?me de rose lip balm, and lip maximizer.
For the Chérie Bow collection, Dior aims to give wearers a healthy, glowing appearance— and we could all benefit from a slight boost, at least until summer is in full swing.