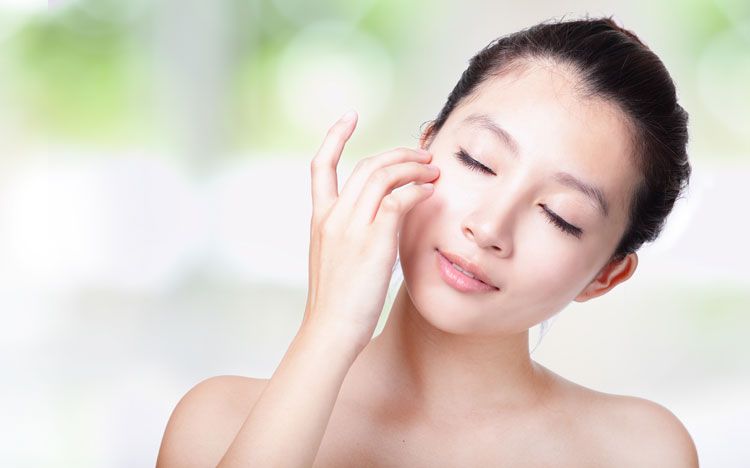 Photo Courtesy of aslysun/Shutterstock
After celebrating Earth Day last week, we've become much more aware of the kinds of chemicals, toxins and other harmful ingredients that are commonly used in health, beauty and fragrance products. We now have a whole new appreciation for
eco-friendly beauty products
— that's why we're more than thrilled to learn that China's beauty industry puts a huge emphasis on health and safety benefits in their tubes, compacts and bottles. So if you're interested in natural alternatives to the items that are currently in your beauty bag, there may be no better example than the one that China is setting.
While this news is refreshing for beauty consumers, it should come as no surprise that China is forward-thinking in the green beauty movement: the country
does
have a long tradition of using herbal medicine, after all. These days, China's beauty and personal care sectors are infusing this ancient practice into their own industries to create products that are not only of interest to its health-conscious makeup consumers, but good for them, too.
Photo Courtesy of CWB/Shutterstock
"The TCM (traditional Chinese medicine) concept has traditionally been about health care," Michelle Huang, a research manager at Euromonitor in Shanghai, recently told
WWD
. "But in recent years beauty players have learned from the health sector and borrowed the ingredients for beauty products because Chinese consumers understand the benefits."
But aside from the culture and history behind traditional Chinese medicine, it's also likely that the generation of 25 to 35-year-old consumers, who account for the majority of the eco-friendly crowd, are interested in the all-natural movement because of the amount of product-safety scandals that have occurred in their lifetime. Unsurprisingly, the result is that this demographic of consumers tends to be much more aware of what makes up the ingredient list of the products they use.
Photo Courtesy of Herborist
So the goal now of Chinese beauty manufacturers is to combine the high-tech image and fancy packaging that can be found in the Western market and incorporate the science of traditional Chinese medicine to create products that are both safe and attractive to its consumers. Examples of such beauty and TCM hybrids include Herborist, a local line by Chinese cosmetics giant Shanghai Jahwa, and Yue Sai, the L'Oréal-owned brand that was founded in 1992 by television personality Yue-Sai Kan. Since they were founded, both brands have experienced widespread success among China's health-conscious beauty buyers. And plans to establish new hybrid brands, like Estée Lauder's anticipated Osiao line, prove that the rising trend probably won't go away any time soon.