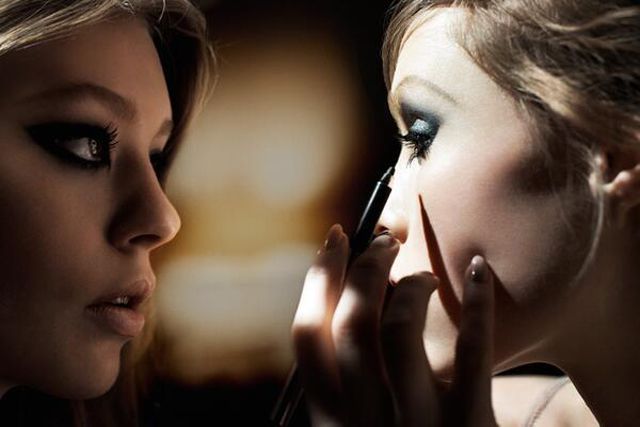 Photos Courtesy of Marc Jacobs
If you're sitting in front of your computer monitor freaking out because
Marc Jacobs
has
finally
released his new beauty line, you are not alone. You marked you calendars, retweeted any updates and woke up early just to jump on the lipstick shades you wanted before they were gone. Now we can all relax because the day has finally come and my online cart is
full
.
The new beauty collection offers everything from polish to concealer and doesn't skimp on color selection. 16 different color foundations, 24 different polishes, 16 different lipsticks—and that's just at launch. With bright, bold, slightly off-colored hues you'll probably want to nab a few shades you've never seen before. The collection totals at 121 pieces in 20 different products, so you'll need to make some room in your
1984 handbag
.
To mark the release of his new collection, today is also the grand opening of his first store dedicated entirely to beauty. Located in Manhattan, the new store will house not only the freshly launched makeup products, but his fragrances lines as well. With close to 300 Marc Jacobs stores around the world this may be the first of many beauty locations, "It depends on how it does," states Robert Duffy, president of Marc Jacobs International. With a track records of success and growth with all of his sub brands including Marc by Marc Jacobs, Little Miss Marc and Bookmarc, you may not need to wait long before a Marc Jacobs Beauty pops up in your area.
Marc Jacobs Beauty is available online at Marc Jacobs and Sephora. Priced from $18-$78.