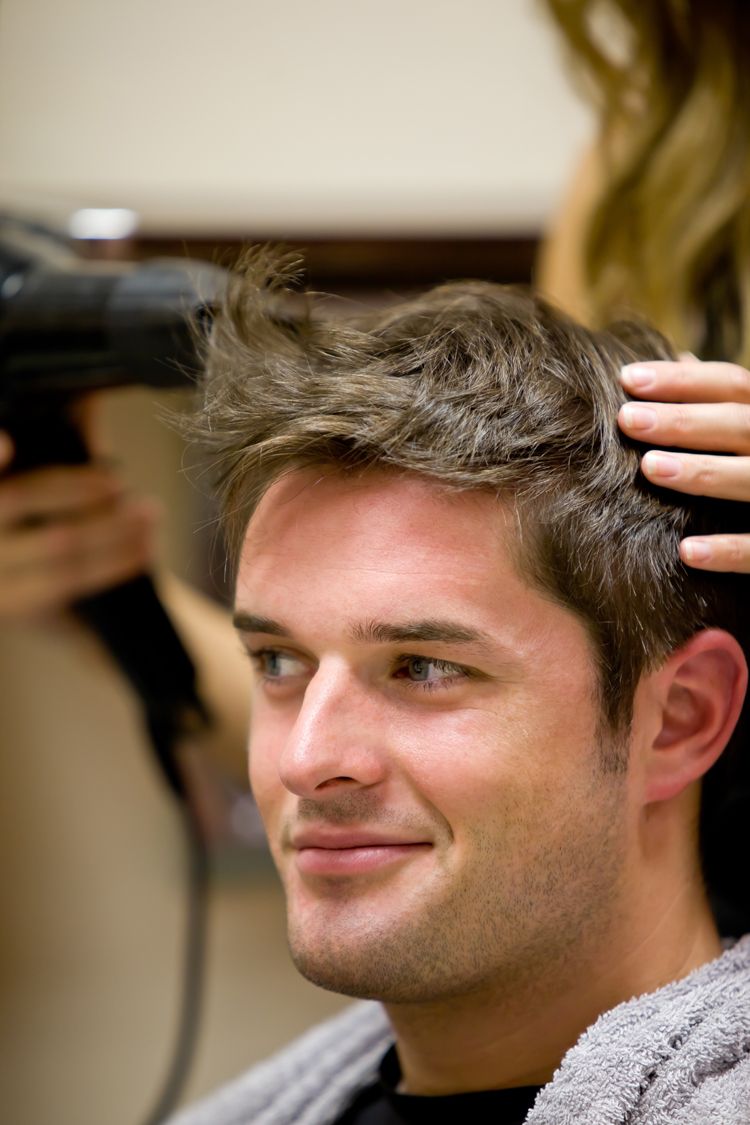 Photos Courtesy of Shutterstock
While women have no problem shelling out top dollar for haircuts at luxury salons, some men are content with an average cut from the local place around the corner. Itís convenient and you have to go every eight weeks, so it doesnít really matter where you go, does it? For men to keep the shape, length and texture of their cut, frequent trips to the hairdressers are needed. So to keep from looking like you stopped at a Supercuts, itís always better to spend a little more for a barber that knows what theyíre doing, in an establishment thatís inviting, comfortable and relaxing.
First of all the environment of any inexpensive place is loud and frankly, quite uncomfortable. Forced chit-chat about your cosmetologistís latest relationship may not be the sparking conversation you were looking for (and as a woman, even I would rather sit in awkward silence). Thereís no beverage offered, no talk about what youíre looking for, and weíll just say the dťcor is less than aesthetically pleasingóif not lacking in its entirety. Unfortunately with a salonís environment you are getting directly what you pay for, and I donít know many men that want to sit in a room of '80s hair posters while woman gab about what a hot Batman Ben Affleck will make.
While inexpensive and quick can be great for college students who have hours of classes, part-time jobs and "studying" to get to, youíre not in a frat and havenít been for many yearsóitís time to leave that rock-n-roll life behind and spend some time on your hair. More expensive salons will employ hairdressers that can cut more current styles and on a variation of hair types. Curly, thin and texturized hair may need to be styled and trimmed differently, which not all cosmetologist or barbers can do. Well known luxury salons are going to spend more money on educating their stylists and sending them to classes on trends, technique and textures, which in the end means a better cut for you.
And sure, thereís still the argument that itís going to be a six to eight week turnaround and thereís not really a need for the trendiest Brad Pitt cut you can get. On the flip side of that, itís six to eight weeks of a potentially bad style. Power suits can only go so far if your hair looks like a Beiber mop. Most cosmetologists are not fully trained on menís cuts, that learning comes later through education at the salon. And while a misstep or jagged angle may be easy to hide in the tousled layers of a lady's tresses, itís clear as day on menís cropped cuts. Try hiding that for two months.