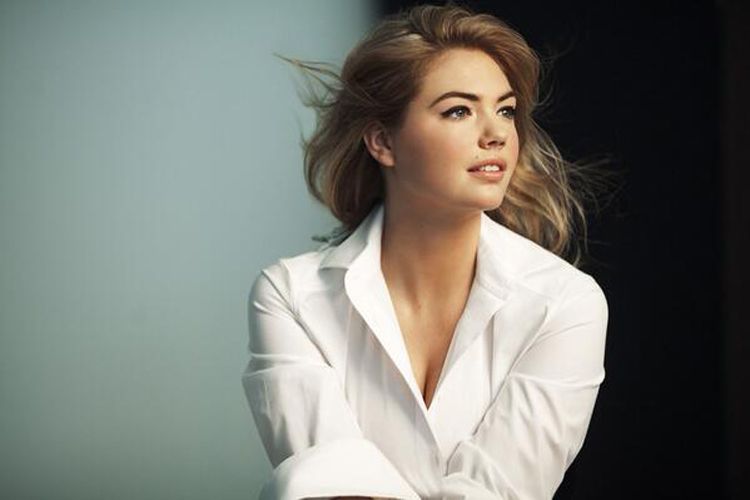 Photo Credit Kate Upton via Instagram
{start-jlvideo}1678,640,361,thumb,Photo Courtesy of Bobbi Brown{end-jlvideo}
One of our favorite models, Kate Upton, will be the new face of Bobbi Brown Cosmetics this summer. Announced this morning, Upton will be replacing Katie Holmes, and has been personally chosen by Brown to front the new campaign that will be premiering this summer. As the first model to represent the brand it's easy to see why she was chosen over some of Hollywood's biggest starlets—known for her down-to-earth attitude, girl-next-door looks and all-American charm, Upton is the perfect Bobbi Brown woman.
"Besides being strong and confident, she is really smart. She knows exactly who she is and who her brand is," Brown told Vogue. "She's a real girl. And she's not a waif-y supermodel. She was an athlete, so she's comfortable with her body. She's really kind of every woman...I also know lots of people are happy I've found a blonde." And we have to agree Upton is pretty perfect. The fact that she is relatable, fun and has the kind of natural beauty that we would kill for makes her the perfect spokeswoman for the brand.
And it looks like it truly is a match made in heaven. As much as Brown seems to admire Upton's unapologetic confidence and beauty, Upton is a personal fan of Brown and her products, a line she confesses she and her family have been using for years. "My mom used it and my two older sisters used it; it's been a part of my life ever since I was growing up. My mom always says she knows when she's found a good product, because all three of her daughters take it!" she told Vogue. "Bobbi's makeup is so light, and I'm such a Florida girl, that it just goes along with my lifestyle."
Being mutual fans of each other, the two got together in their introduction video and gushed about makeup tips, confidence and how much they admire the other. It's pretty adorable. There's no word yet on whether or not Upton will be designing a palette for the brand, as Holmes did, but we're keeping our fingers crossed. The campaign will be hitting beauty counters in July with ads hitting print magazines in September.