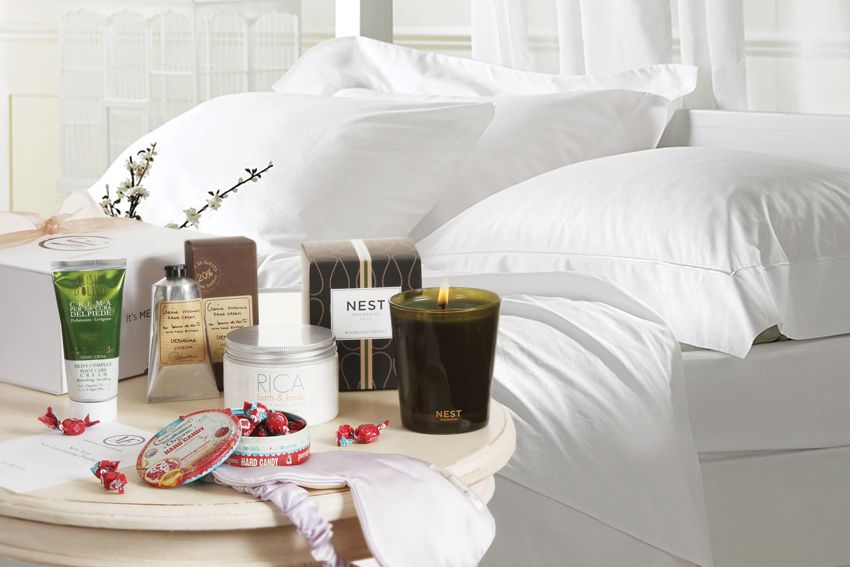 Photos Courtesy of Monthly Express
For some of us there's nothing better than a day at the spa to melt away all our troubles and worries, while for others, a day spent at home in their own little oasis can lift their spirits even more than any massage therapist. Personally we enjoy them both, so when we heard about Monthly Express, a subscription service that delivers spa-inspired,luxury bath products for us to enjoy in the comfort of our own home, we knew it had to be something magical. Besides, anything that offers monthly doses of relaxation, fresh fragrances and smooth skin has to be a dream come true.
Created by partners Tara and Travis Loring, Monthly Express was born from their own desire for a little "me" time. Realizing they weren't the only women with busy careers and a need for some relaxation, they began their business as a way to give women some much needed pampering and luxury, a way to indulge and nourish in their own personal and private space.
Unlike other monthly beauty subscription services that give you, let's say, products of questionable quality, Monthly Express is all about luxury, indulgence and discovery. For those globe trotters that love to snatch up new beauty products from around the world, Month Express offers high-end, hard-to-find and limited-edition items from countries worldwide. Exclusives that may not be readily available for purchase stateside are now delivered right to your doorstep. They will soon be launching a members-only online shop where clients can purchase their favorite products regardless of their location.
Each product that arrives is either full or deluxe-size, eliminating the annoying one-use samples that are about as useful as an umbrella in Beverly Hills. As each box is meant to inspire an entire relaxation ritual, they can come with everything from Himalayan bath salts, to fragranced candles to limited-edition skincare. Put a few products together and your entire night can be dedicated to rejuvenation and relaxation.