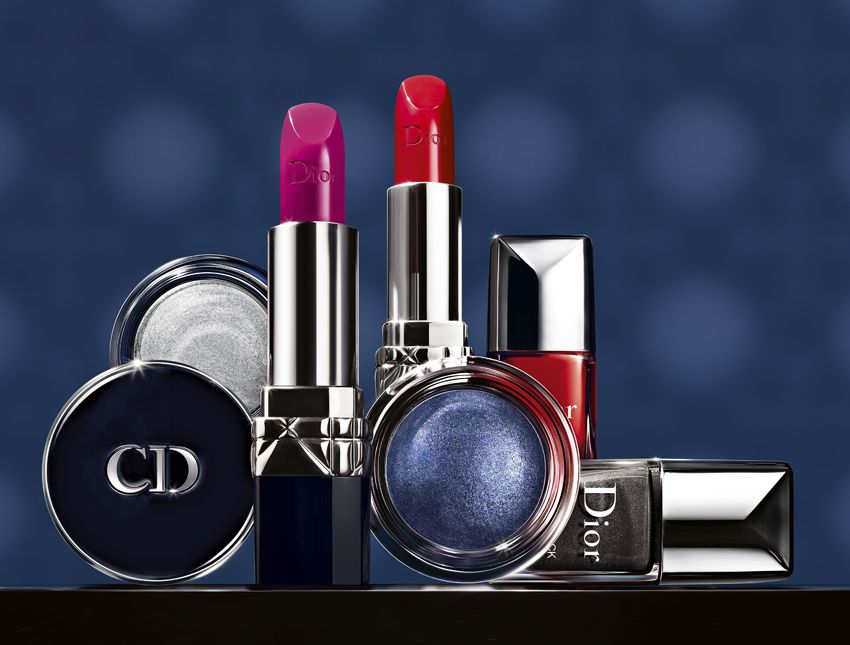 Photos Courtesy of Dior
It's obvious we love a day at the spa for a mani and pedi as much as the next girl, but there's something fun about playing around with nail colors, glitter and embellishments with your best girlfriends and a glass of wine. So when we heard Dior was coming out with a nail art box, we started mailing the sleepover invitations. The exclusive set which is going to be a part of their pre-fall Color Icons Collection is inspired by the fall runways and will be filled with statement-making metallic nail art accessories featuring "timeless symbols from the House of Dior." Swarovski crystal elements and stencils of Christian Dior's iconic lucky stars and clovers will be included along with a gel coat, tweezers and mini lacquer in limited-edition Chrome. There's also an instructional handbook filled with illustrations and pro tips—just in case we've had a little too much of that wine.
Available in the same collection will be two new shades of Dior Fusion Mono Eyeshadow, a three-shade eye shadow palette, a Diorshow Art Pen, pink and red Dior Addict Fluid Sticks, Rouge Dior Lipsticks and a rose colored Diorblush. Three new shades will be added to the Dior Vernis collection which include gold, red and charcoal shades—perfect for pairing with the Artistry Box.
The pre-fall beauty collection will be available in August exclusively at Nordstrom and Dior.com. Priced from $25-$60.