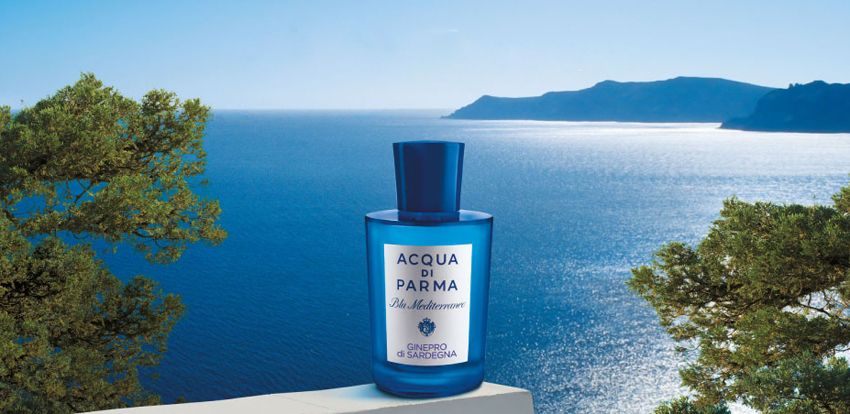 Photos Courtesy of Acqua Di Parma
With the new fragrances of summer, Acqua di Parma has released Ginepro di Sardegna, a perfume based on the Italian island Sardinia, set in the middle of the Mediterranean Sea. The sixth collection to join the Blu Mediterraneo line, Ginepro di Sardegna is a deep scent filled with traces of the local flora including juniper, bergamot, cypress and pimento. Capturing the ocean breezes and natural fragrance of this island paradise, this newest perfume is one you'll want to add to your collection perennially.{start-jlvideo}1739,640,361,thumb{end-jlvideo}
Reading about the island would make anyone fall into a dreamlike state with images that are so breathtaking that it seems the entire beauty of the world could be witnessed in this one paradise. But since we're not vacationing on the island's shore every weekend (though some of us have just found our new Honeymoon spot), sensing the spirit and emotion of Sardinia can be a little difficult. While it's not a trip to the Italian seashore, Acqua di Parma's newest fragrance seeks to encapsulate the nature and splendor of the island within a bottle that can sit on your vanity.
Meant to imitate the deep shades of the Mediterranean, the iconic art-deco glass bottle comes in a sparkling cerulean blue. The fragrance itself includes top notes of pepper, bergamot, nutmeg and pimento, heart notes of cypress, juniper and sage, and the base is comprised of Virginian cedar wood. While strong at first, this fragrance is one of the rare perfumes that makes its way through the each note starting with headier scents, and after hours of wear, lingers into softer underlying tones. It may not instantly seem like a summer scent without heavy floral and citrus flavors, but after a few moments on the skin it melts into a light, fresh fragrance that you could only smell when surrounded by nature.
Acqua di Parma's Ginepro di Sardegna is available online and in fine department stores. The collection is priced from $51-$144.