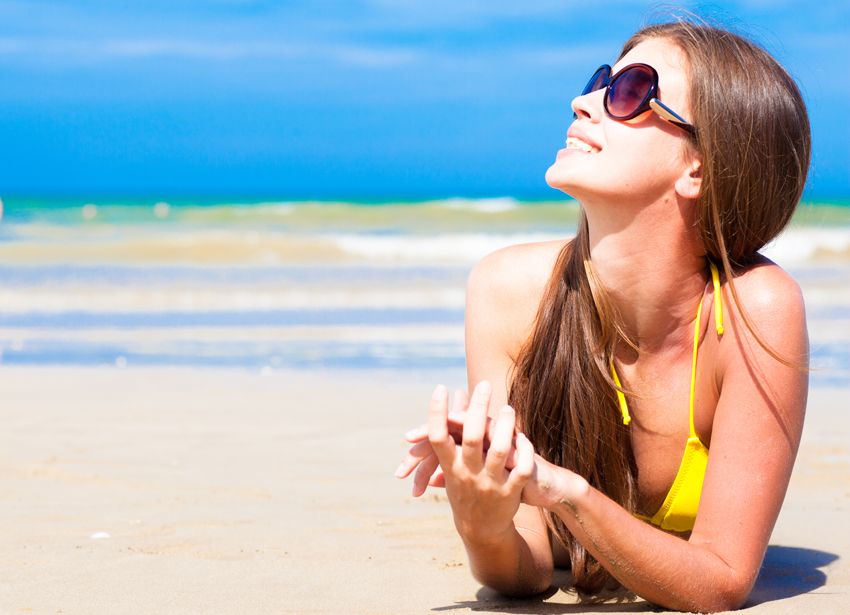 Photo Courtesy of Shutterstock
Are you prepared for summer? Sure you've got bikinis, shorts and tank tops in every color, but are your face and body ready for the season? No matter if you are spending this summer in the Hamptons, hitting the beaches of Ibiza or hiking in the hills, here are five products to keep you looking your best.
Photo Courtesy of BioElixia
BioElixia BodyShaper Cellulite Contour Crème
Another Aussie favorite is making its way to the United States. The BodyShaper Cellulite Contour Crème by BioElixia is proven to reduce the appearance of cellulite by 38 percent in four weeks and 57 percent in eight with the help of cellular technology developed over the last 12 years. It improves skin's hydration by 40 percent within one month. This patented product has shown to increase the absorption of key ingredients like caffeine, Vitamin A and Forskolin by up to five times, resulting in visibly firmer, younger looking skin. Available online at BioElixia and priced from $49.50.
Photo Courtesy of MitoQ
MitoQ
MitoQ is considered to be the most potent antioxidant on the market to date. Its key ingredient, the New Zealand developed mitoquinol molecule, was developed over ten years of research. It is proven to be 1000 times stronger than CoQ, a molecule used in the world's best anti-aging products, and it is the only topical cream proven to deliver ubiquinone to mitochondria at levels shown to have a strong effect in renewing cells, which encourages the natural production of collagen and elastin. Stay young, luminous and gorgeous! Available at MitoQ and priced at $119.
Photo Courtesy of It Works!
It Works! Lip & Eye Cream
This travel-sized beauty cream does triple duty by eliminating puffiness, smoothing skin tones, and reducing the look of fine lines and wrinkles—plus it has a soft texture through a beautifying botanical blend. It's the perfect size to throw in your purse or take on your next beach vacation. Available online at It Works! and priced at $49.
Photo Courtesy of NovaWhite
NovaWhite Professional At-Home Teeth Whitening System
Ranked top 10 in its category by AOL and reportedly providing the same results as dentists, NovaWhite's SuperNova and Go Kits are made especially for people with ultra sensitive teeth. They come complete with all whitening necessities: whitening trays, whitening gel solution, lip balm, breath spray, wash cloth and travel bag. The NovaNow Whitening Pen lasts up to 30 whitening applications and is perfect for a quick touch up anytime and anywhere. Available online at NovaWhite and priced from $21-$300.
Photo Courtesy of Coppertone
Coppertone Sunscreen
Never leave home without it! Protect you skin from harmful UV rays with the new line from Coppertone. CLEARLY Sheer was developed specifically for women and absorbs quickly, doesn't clog pores, has a fresh scent and goes on great under makeup to help decrease aging caused by the sun's harmful rays. The SPORT AccuSpray reduces the overspray and mess people often experience when using spray sunscreen, and is perfect for physical summer activities while providing coverage. Available at drugstores and priced around $11.