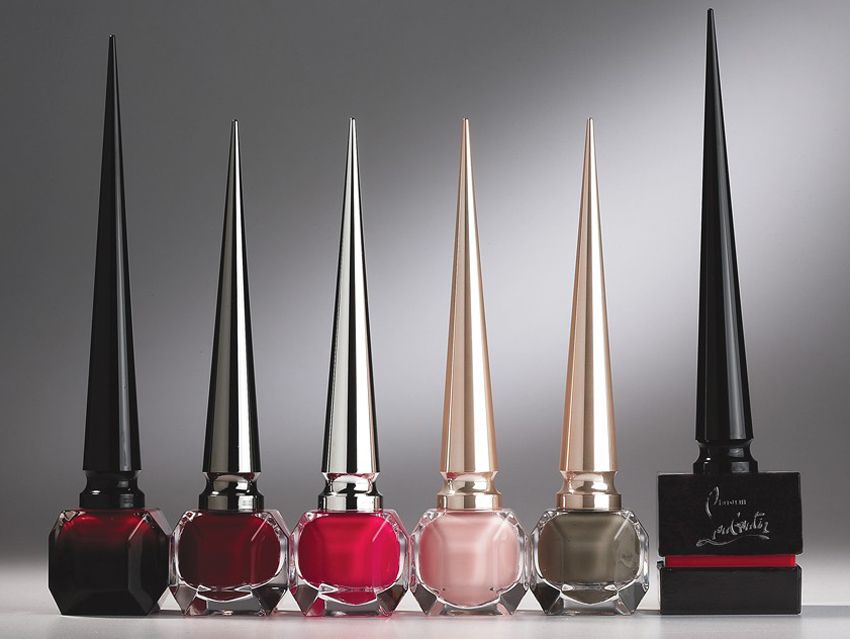 Photos Courtesy of Christian Louboutin
{start-jlvideo}1762,640,361,thumb{end-jlvideo}
For the ladies that have always wanted to match their nails to their Louboutins, this one is for you. Making his way into the cosmetic industry with Christian Louboutin Beauté, the designer of our favorite heels has just released a nail polish collection that consists of 30 shades, including the iconic red color, Rogue Louboutin. The bottle designs were inspired by his collection of high heels, most notably his "highest ever," the Ballerina Ultima, an eight and a half inch stiletto that was designed in 2007. Each bottle is smoothed by hand-held flame and can take 22 weeks to make. The collection itself, of course, is inspired by the history of the red soles. When Christian Louboutin was just starting out and working on one of his first collections, he took a red varnish to the bottom of his shoes to give them depth and color—the rest, as they say, is history. "The red sole was born from red nail polish," Louboutin notes. "I am giving back to nails what the shoe took from the nails many years ago."
Photos Courtesy of Christian Louboutin
The collection hit US Louboutin stores today as well as the Saks Fifth Avenue's New York flagship location (only Rouge Louboutin is currently available online). Saks will be using five windows for the launch, which will replicate the fictional (and very abstract) city of Loubiville, which was created in the Rogue Louboutin Film by David Lynch. Complete with mystical music, flying polishes and a stellar view of the cosmos, the video highlights the collection and makes us want to grab a bottle to match with our own heels.
New polish colors will be added to the line twice a year, and the company is in the process of opening a shop in Paris exclusively for Christian Louboutin Beauté with rumors swirling that lipstick is also in the works. The polish collection will be released to department stores and high-end boutiques over the course of the month and worldwide over the next two months, starting with Ireland August 7 and ending with the Middle East September 10.
Christian Louboutin Beauté polishes are available at US Christian Louboutin stores and online. Priced from $50-$55.