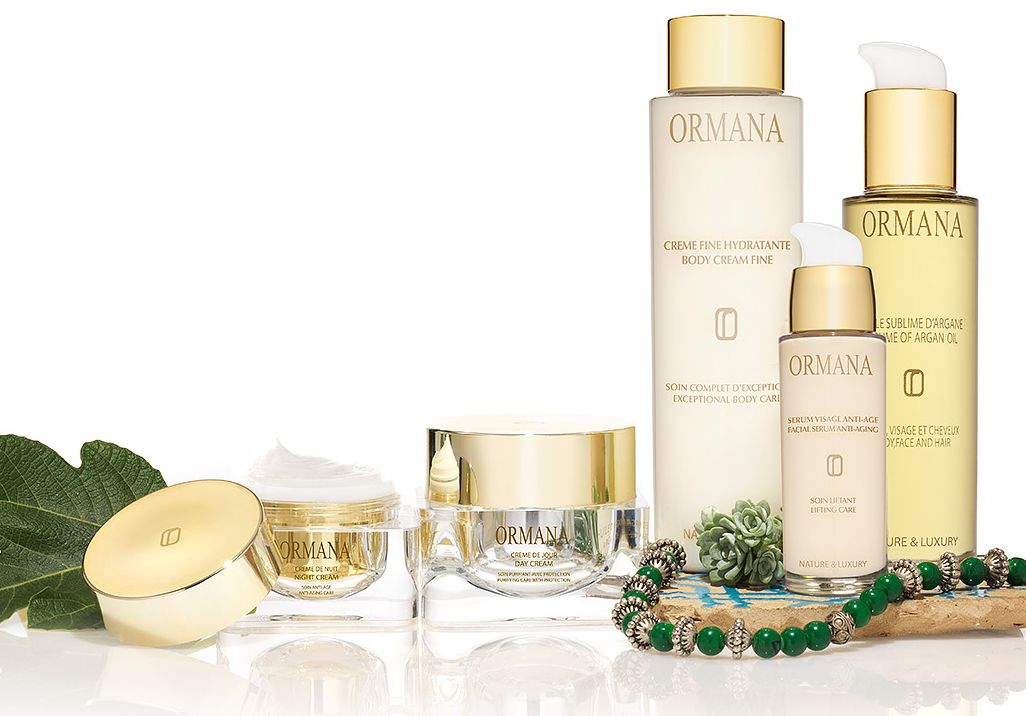 Photos Credit: Ormana
When it comes to skincare, we love the idea of natural ingredients and formulas, but oftentimes we're willing to forgo healthier options in our search for youthful skin. We've definitely been guilty of stocking our bathroom shelves with questionable products, but with the growing number of natural and organic skincare lines available, it almost seems ridiculous that we should use anything else. Ormana, the first luxury skincare line from Morocco, has combined the best indigenous ingredients, century-old traditions and modern science to create a healthy and effective line that might just replace everything else on your shelves.
Unlike newer labels looking for a quick fix skincare solution, Ormana relies on the 1,000-year-old beauty traditions and practices of Moroccan women. Focusing on ingredients like organic argan and prickly pear oils that have been used for generations, they formulated a line without chemical preservatives, silicones, parabens, coloring agents or synthetic fragrances. To be sure that these ingredients are also economically sourced, the brand organically grows, hand-harvests and bottles their own botanicals. Creating a line of luxury "farm-to-skin" products, they're hoping to pass down this legacy of natural beauty to women around the world.
Their skincare collection includes day and night creams, eye lifting serum, an anti-aging face mask, dry oil and even a natural eyelash treatment, all of which are formulated with oils native to the region. To create their argan oil, one of the cornerstone pieces in their line, they pick the fruit, press the seeds and bottle it the same day to maintain the purity of the oil. The oil itself is 80 percent fatty acid made up of omega-3, omega-6 and omega-9, which are used to firm and tone the skin while reducing inflammation and acne. To extract prickly pear oil, it takes several days and up to 60 pounds of seeds just to produce 34 ounces. But this rare oil is a powerhouse containing antioxidants, vitamin B and C, magnesium, beta-carotene, potassium, calcium, and essential fatty acids which help to soften the skin, reduce the appearance of pores and lighten dark spots.
Available online and priced from $45-$895.