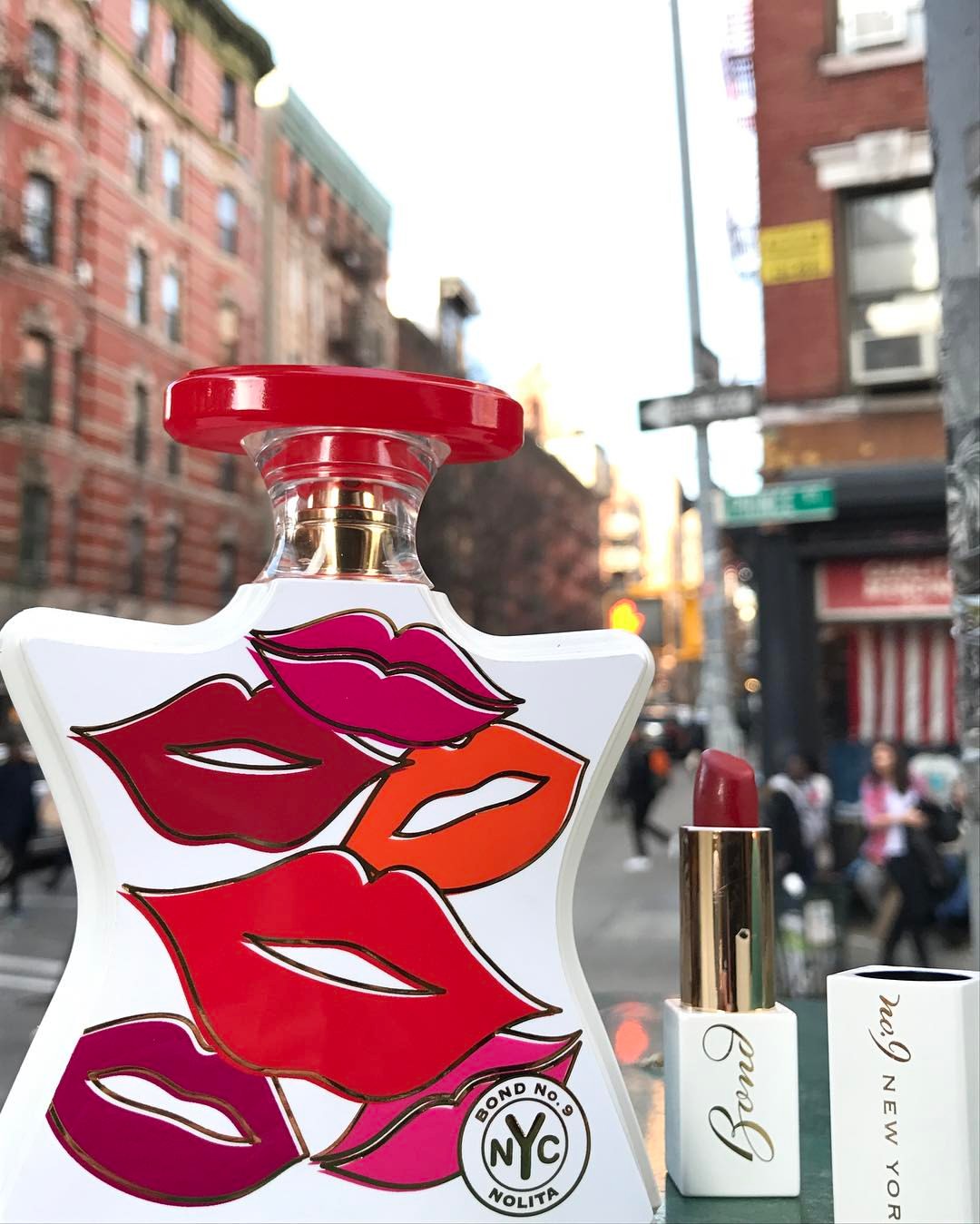 Photos Credit: Bond No. 9
Anyone familiar with Bond No. 9 perfume and cologne, knows just how inspiring a scent can be to your mood. Bond No. 9 perfectly captures the energy of a city in a gorgeously designed bottle. Inspired by the various neighborhoods throughout New York City, Bond No. 9 perfume and cologne captures the essence of the city that never sleeps in ways you would never think possible.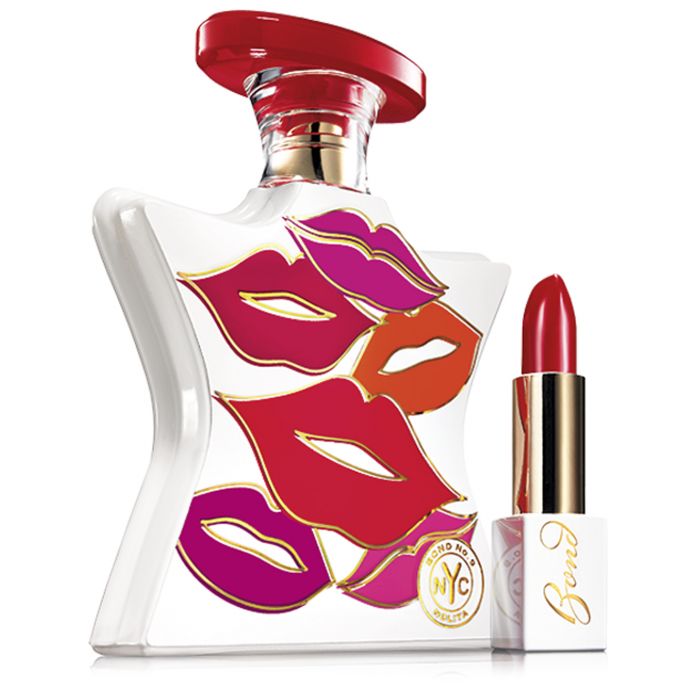 The Bond No. 9 Nolita Perfume and Lipstick Duo is the first eau de parfum and lipstick duo from the company. The flirty pair is fashioned after the hip Nolita neighborhood that begins just across Houston Street, two blocks south of the Bond No. 9 headquarters. Nolita is a neighborhood that has become a favorite among Millennials' and one of the hottest new Downtown hotspots. This perfume and lipstick duo is just that; a classic feel with an unexpected modern twist. The scent is a ladylike classic Freesia paired with an electrifying wake-up of tangerine, and the accompanying lipstick is the perfect shade of unabashed New York red. The bottle is even sexier, adorned with a burst of pink, red and tangerine gold-rimmed kisses.
Bond No. 9 is the be-all and end-all of the perfume industry. With an exlusivity that abounds even the most time-honored cologne brands, it is definitely a brand to explore when craving a new and unique personal scent. The Nolita Perfume and Lipstick Duo is fresh on counters in limited quantities for $350.