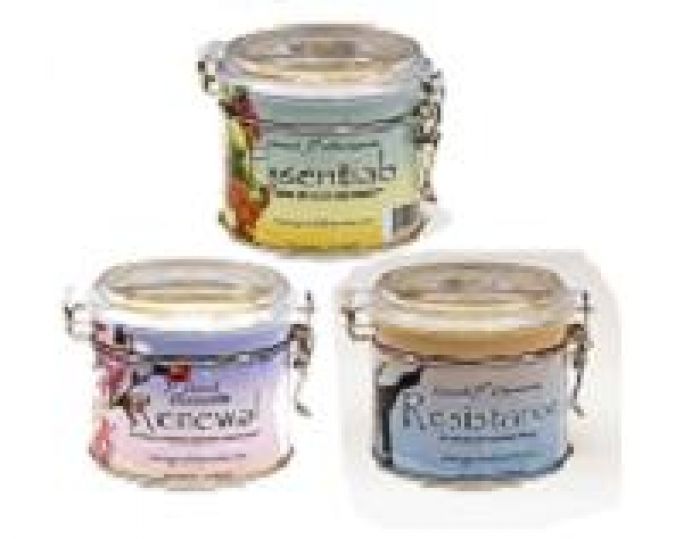 Health & Fitness:
With the holiday season fast approaching, many will fall victim to the inevitable stress and pressures that go with the territory this time of year, not to mention anxiety and downright panic exacerbated by the recent economic downturn.
But, all-natural nutritional supplement purveyor
GoodElements.com
is offering a reprieve. The company recently introduced its "Holiday Survival" and "Well-Being" Gift Sets to better ensure our nation's collective health and well-being this season and beyond.
The company's
Holiday Survival System
, which retails for $84.99, provides support during the busy, stressful weeks and days leading up to the year-end holidays. This system includes:
- Resistance - strengthens the body's immune system to fight against common illnesses
- Craving Control - facilitates safe weight loss by increasing metabolism, stabilizing blood sugar and reducing food cravings
- Chill - provides daily relief and long-term support for emotional well being using gentle stress and anxiety vitamins
GoodElements.com's
Well-Being Gift Set
, which retails for $94.99, is designed for gifting to others, including family, friends, colleagues, coaches, teachers or other health-minded acquaintances. This set contains this combination of the company's all-natural herbal nutrition supplement blends:
- Essentials - complete daily multivitamin and mineral formula promotes balanced nutrition
- Renewal - antioxidant that promotes anti-aging and cellular health
- Resistance - strengthens the body's immune system to fight against common illnesses
GoodElements.com says its supplements help cultivate a healthy body and balanced mind, ultimately resulting in a happier, more enriched life. Now that's a holiday wish worth making.
The Luxe List product review editor Merilee Kern scours the luxury goods marketplace for new and innovative must haves. Product submissions accepted via e-mail at Merilee@JustLuxe.com.
-Merilee Kern
JustLuxé.com's "The Luxe List" Product Review Editor