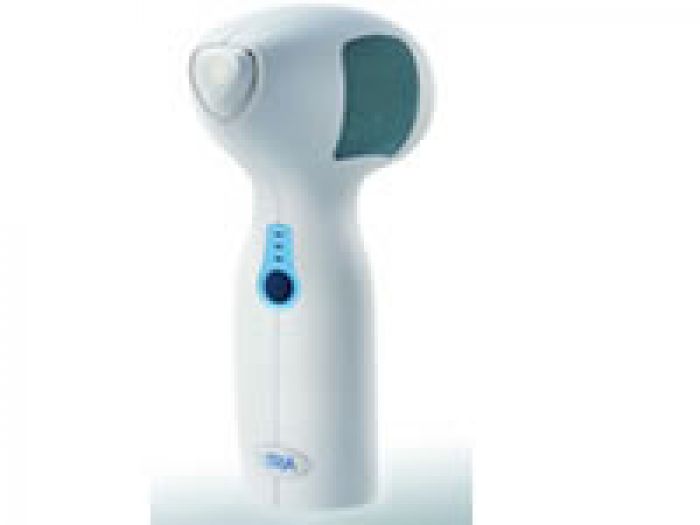 Health & Fitness:
I'm thrilled to report that
TRIA Beauty, Inc.
, a leader in light‐based therapeutic beauty devices, has introduced the TRIA Laser - the first and only FDA-cleared laser hair removal system for personal, at-home use on the market today.
That's right folks, this innovative, extraordinarily compact device gives both men and women the freedom to incorporate clinically proven laser hair removal technology into their personal - and private - care regimen at a significant time and cost savings. Since in-office laser hair removal packages are costly and often require multiple visits, TRIA Laser's $995 price point and unparalleled convenience makes it a must-have lavatory luxury.
The TRIA laser removes unwanted hair on the legs, bikini line, underarms, arms, back, chest, and abdomen, replacing the inconvenient, time-consuming and often messy alternatives of daily shaving, waxing or electrolysis. Currently the device is not cleared for use on the face, head, ears or neck.
I did a couple of test runs with the TRIA laser, which left the area I treated completely soft, smooth and follicle free, much to my delight. The company states that most people need only 6-8 treatments to see lasting results, and, given my impressive experience thus far, I'm entirely optimistic this will hold true.
TRIA's patented medical-grade diode laser is based on the same technology that pioneered dermatologist office-based treatment more than a decade ago and remains the gold standard. Based on the principle of selective photothermolysis, gentle beams of laser energy are absorbed by the dark pigment in the hair follicle and converted into thermal energy, disabling the hair follicle and causing the hair to gradually fall out.
When used as directed, the TRIA laser is clinically proven to be safe and effective for light to medium skin tone types and dark hair, although there are exceptions: the TRIA laser should not be used by those of African-American, East Indian, Native American, or Pacific Islander descent. Interestingly enough, the laser features a proprietary Skin Sensor to confirm the user's skin tone and unlock the laser before each treatment.
The total hair removal industry, including professional laser treatments and waxing, represents $10 billion in consumer spending. So, for the throngs who have unwanted hair to spare, the TRIA laser is a Godsend.
The TRIA Personal Laser Hair Removal System is available at leading aesthetic physicians' offices, Bergdorf Goodman (New York City, NY), The Studio at Fred Segal (Santa Monica, CA), select Bliss Spas and online at
www.TRIABeauty.com
.
The Luxe List product review editor Merilee Kern scours the luxury goods marketplace for new and innovative must haves. Product submissions accepted via e-mail at Merilee@JustLuxe.com.
- Merilee Kern
JustLuxé.com's "The Luxe List" Product Review Editor