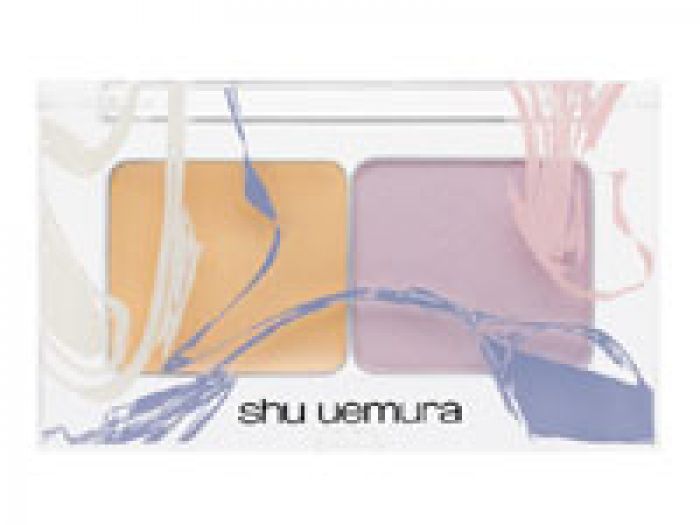 Health & Beauty:
Shu Uemura Cosmetics welcomes the ambiguities of the spring season with its 128th mode makeup collection, Mirage. Inspired by his early work on Hollywood's most prominent faces, the late Uemura sought to create beauty products that are good for the skin, but use colors and palettes that accentuate natural light and shadow on the face
Taking such naturalist cues from its founder, the company continues to employ a holistic approach to cosmetics. Rather than using demanding reds or high contrasts, Shu Uemura products opt for a simple palette with softer highlighted areas...radiant liners, muted flesh toned rouges. Kate Massey, the company's PR representative, eagerly to point out: "We have never thought of makeup as something that should 'hide' a flaw. Makeup is about embracing your features and highlighting a woman's natural beauty. This philosophy helps us create an individual beauty on every woman."
Under new artistic director Kakuyasu Uchiide, the Mirage collection evolves the essence of its theme by referencing Impressionist art. Designed to appear randomly placed upon first inspection, the varying tones actually blend together to create a seemingly new "realization" of the face from a distance. A tricolor of pastels available in the Eye Shadow Palette ($40) enables an enhancement of light around the eyes, while the Drawing Pencil ($19)-in limited edition light blue, lilac or pink-is used to frame the eye shadow palette above or beneath. Where the line veers into bolder pink, nude and brown rouges, we get a trembling moment of European bravado, but the combined use Lip Duo Tint and Gloss ($32) tempers it with a subtler look.
Overall, the line all boils down to what Uemura himself described as a combination of "Eastern purity with Western glamour."
Jason Campbell
Editor-in-Chief
JC Report
JustLuxe
Contributor