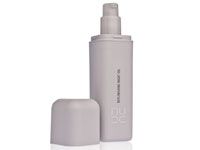 Health & Beauty:
Finally, "going green" doesn't just involve what gas mileage your car gets or what you are able to recycle at home, but the products you are using in your day-to-day skincare regimen as well.
Nude has pioneered the use of pre and probiotics in anti-aging skincare, utilizing the naturally occurring, healthy bacteria (probiotics) that metabolize the prebiotics, releasing water and natural moisturizing agents that are locked into the skin, which dramatically improves your skin's hydration levels.
After a long day of exposing your skin to the elements, applying and removing makeup, it needs to recharge and replenish the nutrients it lost throughout the day. This is where Nude's Replenishing Night Oil makes all the difference by repairing the skin with an overnight facial.

The initial impact of the bottle is a response to its smooth packaging and subtle labeling: you know that what is important is not what is on the outside of the bottle but what lies inside. Its light weight is deceiving, but you will understand fully after the first pump of the luxurious oil onto your fingers.

The oil is very rich: you only need one or two drops for your entire face. As you rub it into your skin, you can feel it being absorbed instantly, as if your skin were the desert and the oil were long-awaited rain. It doesn't leave the skin slick, which you would think when hearing the word "oil," but rather dewy so you know it is getting the job done while you sleep without having to worry about transferring the product to your pillow.


Packed full of essential fatty acids Omega 3, 6, 7 and 9, your skin is protected and nourished throughout the night. The cocktail of Nude's carefully selected ingredients blends raspberry, cranberry, avellana and kukui oils that provide powerful antioxidants while nigella, camellia and vanilla deeply hydrate and nourish your complexion. The oil works tirelessly for your skin, and all you have to do is focus on getting a good night's rest.

Nude's products are as versatile as the ingredients they are made of, with endless ways to mix and match their powerful effects. If you find yourself addicted to the Replenishing Night Oil and can't bear the thought of only using it at night, mix it with your Nude moisturizer in the morning as part of your daily routine to increase your skin's exposure to the wonder responsible for restoring skin health and reducing visible signs of aging.

While traditional skincare brands at this level are separated into two general categories, Natural and High Performance, Nude finds itself as the first brand that genuinely falls into both, shown by their exceptional ingredient list and endless amount of clinical results. Nude has taken the initiative to provide naturally sourced ingredients and combined it with the brand's unparalleled ability to drive results, leaving us both impressed and craving more.

For JustLuxe Kate Prihoda

Replenishing Night Oil by Nude

Replenishing Night Oil by Nude