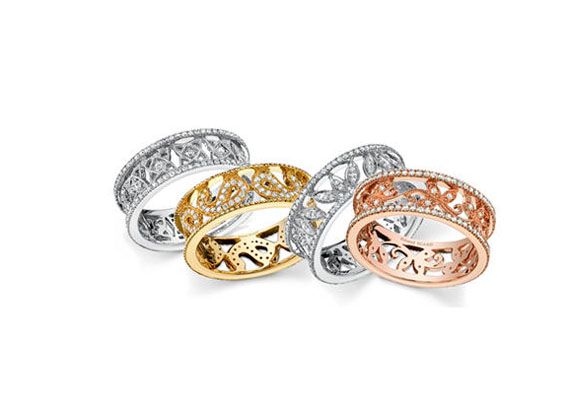 Fine Jewelry:
If you want it and wanna put a
ring
on it, then you're going to want to check out the new engLISH collection from dimend SCAASI®.
Diamond expert and owner of dimend
SCAASI®
Isaac Gottesman has created a new collection of rings, which are completely customizable, but have retro diamond cuts of the past, with modern design.
"I wanted to bring back the classic styles from the 50s and 60s but with a modern twist to it. Diamonds will always be timeless, but we're starting to see more of a trend with people preferring cuts that were popular in past decades," notes Gottesman.
The Diana ring from the engLISH collection offers fine Round diamonds of G-VS2 quality weighing a total of 0.2cts each, and the option to place any diamond in the center.

What more could an engaged girl ask for? After all, diamonds are a girl's best friend.