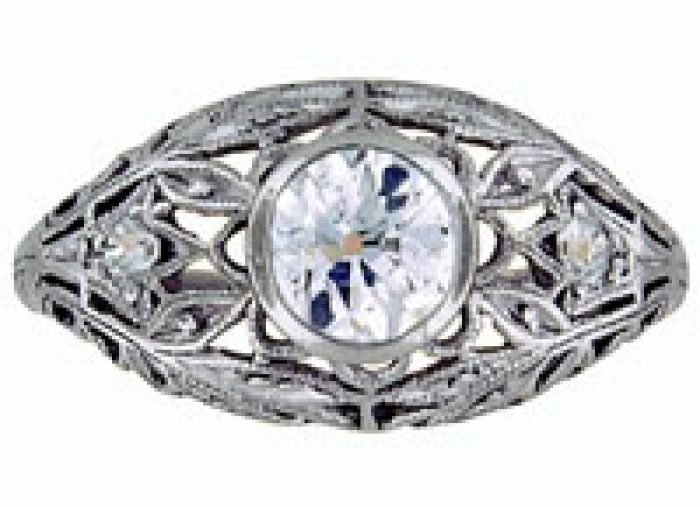 Luxury Jewelry:
Diamonds may be a girl's best friend, and with the
holidays
around the bend, more than one lucky lady is sure to be on the receiving end. But the less than sparkling side of fine jewelry is that metal and gemstone mining are responsible for dramatic human rights violations and environmental destruction.
Luckily, Brilliant Earth provides 100% recycled and socially responsible jewelry so that the earth doesn't suffer in the tradition of giving gifts of jewelry.

Brilliant Earth has been raising awareness of vast diamond deposits under the control of the Zimbabwean government. Despite being labeled "conflict free," diamonds are still the source of mass murders, torture, and rape at the mines. To avoid conflict, Brilliant Earth offers diamonds sourced directly from Canadian mines with impeccable labor and environmental standards. On the website, they also offer an online conflict-free buying guide to help guide consumers through the confusing diamond industry.


For the holidays, Brilliant Earth has introduced personalized constellation pendants, as well as personal pendants that can be accented with gemstones.

My personal favorite part of the Brilliant Earth website are the Art Deco and antique estate pieces from the 1920's and 1930's, giving a sense of history with luxurious sparkle.

Brilliant Earth offers eco-friendly gems and metals in modern settings as well as traditional, to compliment any woman's unique style.

To see more of Brilliant Earth's eco-friendly jewelry visit brilliantearth.com.