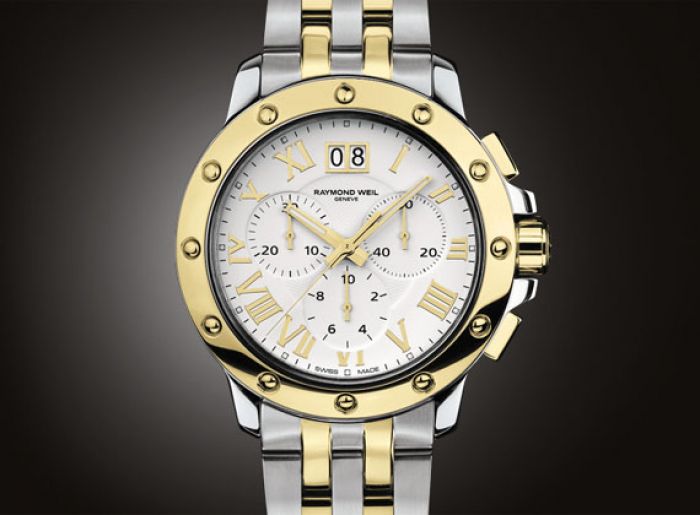 Photo Courtesy of Raymond Weil
In a new marketing move, Swiss
watchmaker
Raymond Weil reminds viewers that they're not your average watch company.
The "My Watch My Destiny" video carries on their tradition of sleekness and elegance, but moves away from the tweed-wearing set to a younger generation who don't know what time they will meet with their destiny.
"My Watch My Destiny" is a short film from the Raymond Weil by You collection that allows fans to showcase how "Raymond Weil is much more than just a watch, it is a companion through different stages of life." In the video, a young man and his companion meet up with a potential new love at just the right time.
Beautifully directed by Johannes Bellarosa and Fabrice Minier, the entire video is carefully paced so that everything happens at just the right time. The video first focuses on a young man getting ready to go out and a young lady who just happens to be leaving as he sets foot out the door.
"In "My Watch My Destiny" Raymond Weil traces the journey of two souls, whose destinies are intertwined by time. It's a reflection of the relationship between Raymond Weil and its proud owner."
The video certainly pays tribute to Raymond Weil's independent spirit as well as the company's heritage of unusual marketing techniques and incorporating the elegant watches with film. Continually moving and updating with the times, "My Watch My Destiny" is an inspired visual representation of the
Raymond Weil
brand and the time for destiny.
{start-jlvideo}914{end-jlvideo}