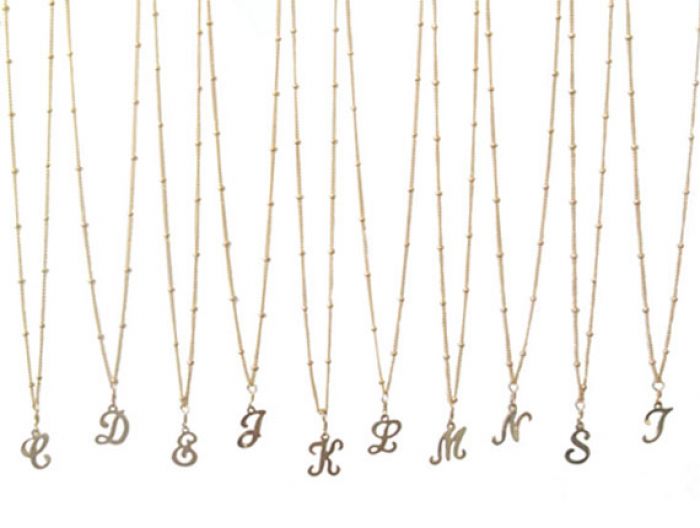 Photo Courtesy of Delicate Raymond
As the holidays and special occasions draw near, new pieces from Delicate Raymond Jewelry make the perfect personal gift. Founded in 2005 by Portland, Oregon
jewelry designer
Michelle Zimmerman, the pretty, delicate pieces in silver and 14 karat gold chains with semi precious stones, pearls, and crystals draw on her family heritage of creativity and her own world travels.
Named for her grandfather, Raymond, a noted Pacific Northwest lapidary and gemologist, Michelle learned to merge gems with jewelry designs. "He would emerge from his shop with these beautiful gems, and I imagined myself wearing them as necklaces and bracelets," Michelle recalls. "He helped me realize that I could turn my visions into concrete pieces, and seeing my sketches come to life has been an amazing experience."
Delicate Raymond offers jewelry wearers personalized simplicity and numerous options. Chains can be made with custom lengths and the pieces can be monogrammed or engraved with a name or initials. Wearing pieces singly or together gives an added unique touch so that no two pieces are alike.
Celebrity fans of Delicate Raymond include Mischa Barton, Carrie Underwood, Marcia Cross and Tori Spelling. Delicate Raymond has also appeared in the pages of
W
,
InStyle
,
People Stylewatch
,
Lucky
,
US Weekly
and
Woman's Day
, in addition to the red carpet at the Golden Globes, The Oscars and L.A. Fashion Week.
Check out the pretty pieces at
DelicateRaymond.com
and at select boutiques including Ron Robinson at Fred Segal in Los Angeles, Nina at Fred Segal in Santa Monica, and Charlotte Ronson in New York City, and globally in Tokyo, Japan. The full range of Delicate Raymond includes necklaces, bracelets, and earrings ranging in price from $40-$300.