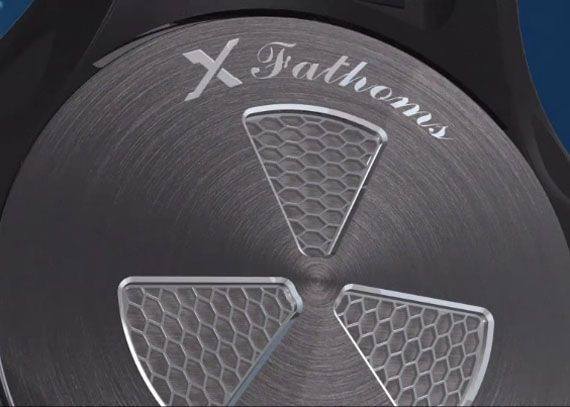 Photo Courtesy of Blancpain
Everything surrounding the upcoming debut of the X Fathoms
wristwatch
by Blancpain is big. The X Fathoms, being the stalwart brand's first extreme wristwatch is big news. The mall hosting the event is the biggest mall in the world. The aquarium, the Dubai Aquarium & Underwater Mall at the Dubai Zoo, which is part of the mall, is the biggest aquarium in the world.
The craftsmanship and engineering of the X Fathoms will be demonstrated, as the new Blancpain will be immersed into the aquarium along with the hosts of the event, the company's CEO Marc A. Hayek and world champion underwater diver Gianluca Genoni. The gentlemen also will be submerged in the aquarium as part of the grandiose festivities.
A press conference following the debut of the X Fathoms will be streamed live Tuesday, October 25, at 6 p.m. Dubai Time (GMT +3), from the front of the Burj Khalifa, the tallest tower in the world. For live streaming of the press conference, go to
Blancpain.tv
.