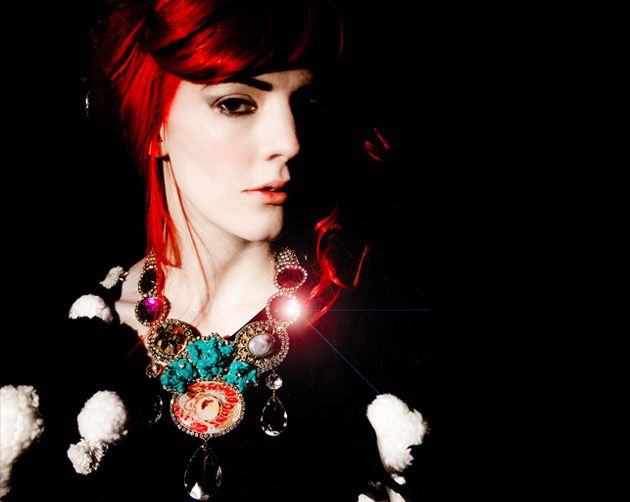 Photo Courtesy of Cr?me Nouveau
Cr?me Nouveau isnít your average
high-end jewelry
lineóand thatís just the way they like it. The UK-based company is headed by Katherine Hawkins who personally seeks out vintage and retro materials in locations ranging from antique shops, attics, and craft shows.
With an eye for the unusual and flamboyant, she collects her treasures and reimagines them into beautifully unique necklaces, brooches, earrings, rings, bracelets and housewares.
Katherine studied design crafts at the university level and quickly turned her attention to being a true artisan. She expanded her knowledge of making glass beads, resin casting, and textilesó all disciplines that have helped shape Cr?me Nouveau into the label it is now.
Each piece that Katherine designs and hand crafts is of limited edition or one of a kind, so customers know they are wearing something truly special. She also revels in the opportunity to create bespoke pieces based off of current collections or completely original ideas.
Her latest collection, Twinkle Deluxe was made from hand cast resin and features materials like suede, vintage silk and lots of crystals. To commemorate 60 years of Queen Elizabeth IIís reign, the kitschy Jubilee Jewels collection features brooches and necklaces with the likeness of the Queen, Union Jack, and pink Corgis. To see these designs and more, visit
CremeNouveau.com
.