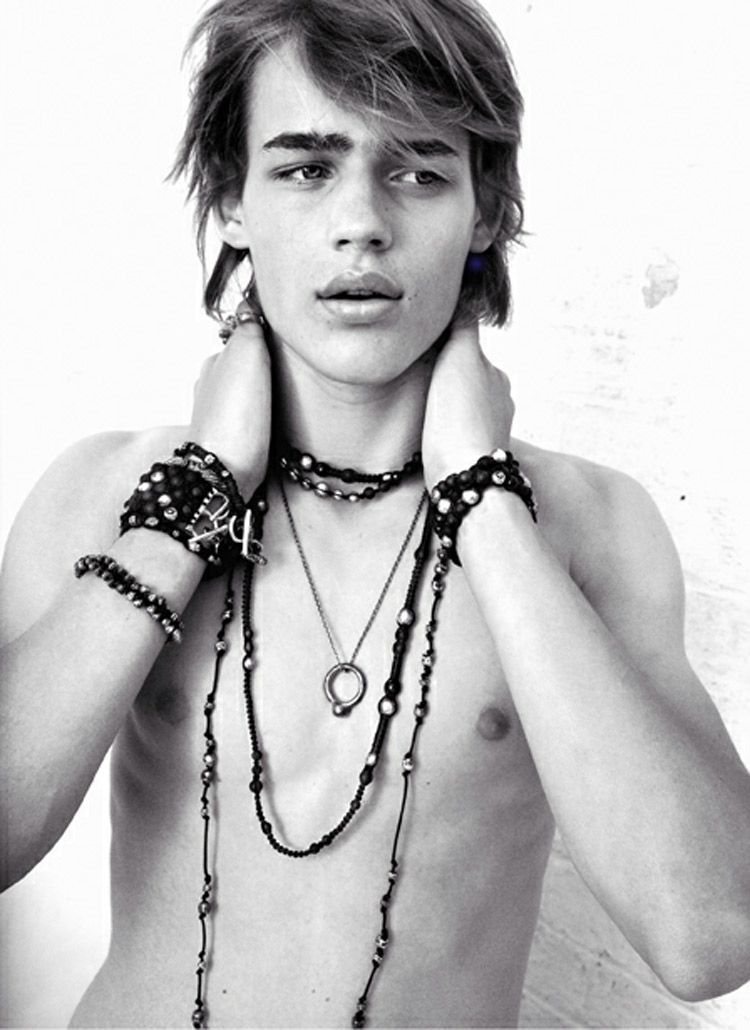 Photo Courtesy of Tobias Wistisen
It is in Paris, France where Danish jewelry artist Tobias Wistisen can be found handcrafting his incredible line of jewelry. It was also in this city that Wistisen attended international design institute ESMOD and where he got his start in the industry training under British
iconic fashion designer
John Galliano. Wistisen combines classic Scandinavian design with Paris' culture of haute couture to create accessories with a well-worn masculine appeal. Wistisen utilizes elements such as metal, leather, and bone to create work that possesses a raw, animalistic quality—characteristics exemplified by a necklace featuring a cluster of stitched-lipped, shrunken heads or a bracelet linked with sterling silver vertebrae.
Fusing his background in textiles with the detailed precision of metal-working, many of the materials Wistisen uses are sent through an aging process, giving his pieces an aura of time-tested strength and endurance. The designer has said to gain inspiration from everything including ancient war armor and futuristic cars, and each piece Wistisen makes is forged by hand, ensuring all are completely unique. These industrial-like design gems are sold in boutiques and
luxury shopping
destinations in nearly twenty different countries, including Turkey, Dubai, and Singapore.
To see his newest body of work visit
TobiasWistisen.com
.