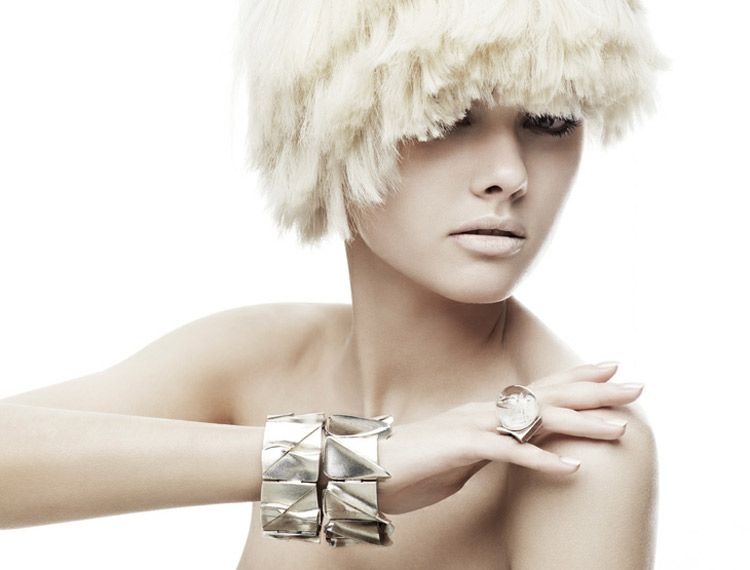 Photo Courtesy of Gr?silver
Gr?silver is a unique line of accessories by
luxury jewelry designers
that blend both contemporary and vintage Scandinavian design. The sterling silver pieces selected by Gr?silver are chosen with extreme care, celebrating some of the regionís most talented designers such as the highly revered Georg Jensen, Bjorn Weckstrom, Hans Hansen, and Astrid Fog.
Several of the designers from which Gr?silver draws are no longer living, making the pieces both exclusive and invaluable. Graís collection of work from iconic jewelry craftsman includes armrings, bracelets, brooches, cufflinks, earrings, necklaces and more. The company draws an especially large amount of inspiration from the Danish silversmith Georg Jensen, featuring a category entirely devoted to the artistís work on the companyís online gallery.
As mirrored in Gr?silverís name, Jensen strove to establish silver as material that was just a beautiful and coveted as gold. For 95 years, a myriad of designers worked under Jensen, helping to create a trademark look that has been cherished by its wearers for nearly a century. However, despite Jensenís passion for silver, Gr?silver also features a series of vintage gold jewelry as well.
Gr?silver has been featured in several editorials including the 2011
French Elle
,
Paris Vogue
, and
ES Magazine
. To see the full gallery visit
Gr?Silver.com