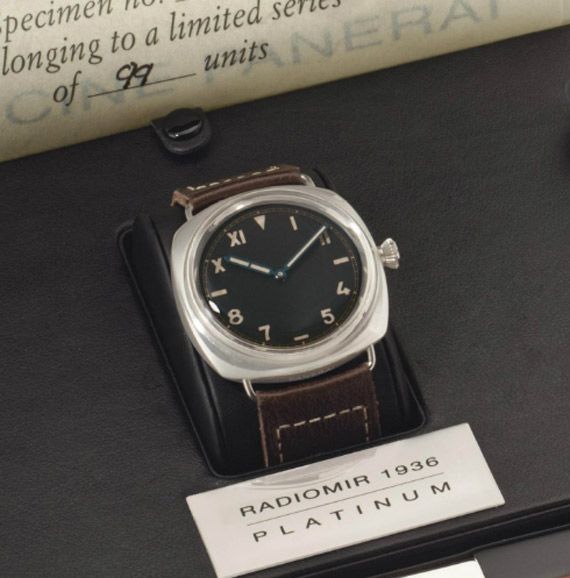 Photo Courtesy of Christie's
Spring Luxury Week
at Christie's New York has sprung as the Important Watches Auction resulted in sales of $8,495,988, during the auction held Wednesday evening, June 13, 2012. The highest priced lot was a Patek Philippe's two-crown world-time reference 2523/1, which sold at $1,022,500. Christie's also reported that the sale is the highest price ever achieved for any wristwatch sold at Christie's Americas.
"The incredible strength of the watch collecting market was apparent in our salerooms today, as more than 750 bidders from as far away as Vietnam and as near as New York City competed head-to-head for nearly every timepiece offered, from vintage to modern examples," said Christies's Head of Sales (watches), Douglas Escribano. Along with news of the highest priced wristwatch, the auction set two sales records at Christie's.
Mr. Escribano said that the auction's sell-through rates, a 98 percent by lot and a 99 percent by value, are the highest ever achieved for a watches auction at Christie's. "Today's sale was a fitting finale to a truly spectacular spring watch auction season in which Christie's has consistently led the market on a global level," said Escribano. "With our fall sales already on the horizon, we are firmly on track to achieve yet another record-breaking year for watch sales."
Four lots filled out the top three slots for highest price items. A Patek Philippe Reference 2499 (1980), which is an 18k Gold Perpetual Calendar chronograph wristwatch with moon phases, sold at $362,500 for the second highest price lot of the auction. A Patek Philippe Reference 3974 (1991), which is an 18k Gold Automatic Minute Repeating Perpetual Calendar wristwatch with moon phases tapped out at $$338,500. A Piaget Reference 40'011 tied for third, selling at the same price. Nine of the 10 top-priced lots sold at the auction were Patek Philippe wristwatches.
For more information visit
Christies.com
.