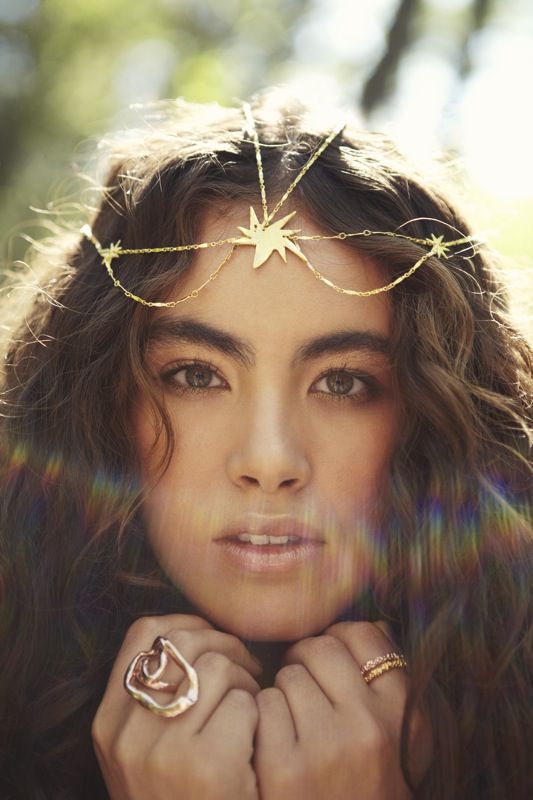 Photo Courtesy of Mr. Kate
Mr. Kate has been on the forefront of edgy style ever since the luxury brand was launched in 2009. The owner/creator Kate Albrecht dabbles in everything from personal style and home style to food and life. With celebrity fans like Zooey Deshanel, Vanessa Hudgens, Jamie King, Adrian Grenier, and Miranda Cosgrove, Mr. Kate designs interesting
luxury jewelry
pieces for men and women. The brand strives to blend gender expectations through the masculine brand name, the mustache/beauty mark logo, and the female presence behind it all.
Mr. Kate's jewelry embodies a fun and exuberant lifestyle, emphasizing unique pieces that are eco-friendly and beautiful. With everything handmade, you're sure to quickly grow obsessed with the bold colors and imaginative jewelry. Many pieces are made from gold, rose gold, and silver dipped designs and some feature antique finishes. Most designs are even made to be worn many different ways and are meant to be interchanged between the sexes. There are feminine designs that feature details like bows and stars, masculine designs like hex nuts, and more natural designs that emulate tree bark.
While we love almost everything Mr. Kate has to offer, there are certainly a few jewelry designs that stand out amongst the rest. The Arke is a standout unisex necklace that has a really neat look that resembles drizzled metal and comes in various shades of gold and silver. In a half moon shape, the Arke retails at $285 and will certainly be the focus point of any outfit.
Part of the Artifcact (decay) collection, the Decay Fortune Cuff, retailing at $181, is a demanding wrist design that resembles an aged artifact. Coming in gold plate over brass and aged silver, the fortune teller cuff could easily be worn by itself or layered with several other bracelets. There's also a Decay Fortune Ring, $75, that could be paired with the cuff or worn solo.
With so many different types of rings, it was definitely hard to choose but the moment we noticed Mr. Kate's version of the ever popular bow ring, we were in love. A two finger ring, 'Le Cadeau' ('The Gift' in French) was designed in partnership with The Stylish Wanderer. The adjustable ribbon ring, $198, is plated in 18k antiqued gold and guarantees that no two rings will be exactly the same color due to the antique patina.
For more information visit
MrKate.com