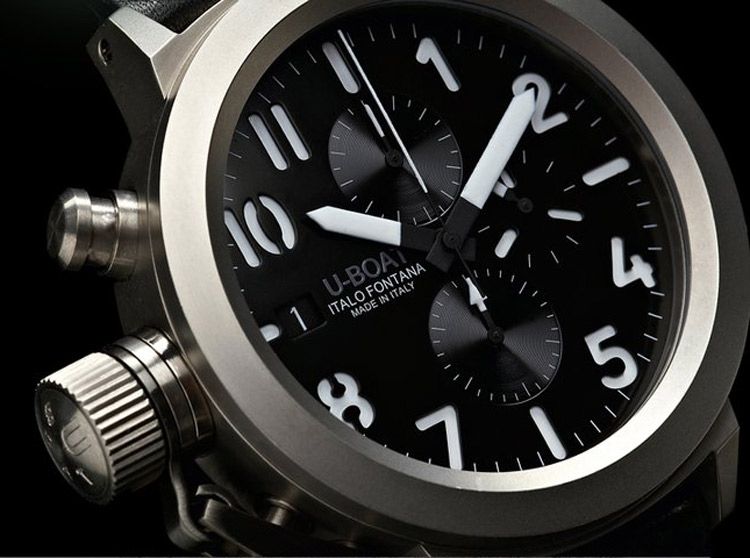 Photo Courtesy of U-Boat
Time travel—we all wish we could do it. Either leap into the future or go back several decades. Enter U-Boat
luxury watches
. These handmade timepieces will take you back to the days of distinguished Naval officers or jump ahead in time with its futuristic look. Think bold, aggressive and oversized pieces that reflect the strength and determination of our past and present seamen.
The Flightdeck Steel Bezel's classic yet powerful look will have you thinking about your own power and determination. You fought in World War II or simply just want to impress your friends; so delve deep (up to 330 feet to be exact) into your inner diver and you will uncover one of these beauties.
U-Boat knows size does matter, as is particularly the case with these oversized Italian fashion statements. You won't have trouble seeing what time it is with its massive face, black dial and calfskin band. Check out the cleverly placed date located at the nine o'clock position.
The best part of this watch? Swiss automatic movement, which means the watch will never need a battery as long as you keep wearing it. Picture the U-Boat watch as a classic car for your wrist. It's a privilege to own one of these, not a right. U-Boat watches are priced on the average of $2,000. Visit
InfinityTimeGroup.com
to see more.