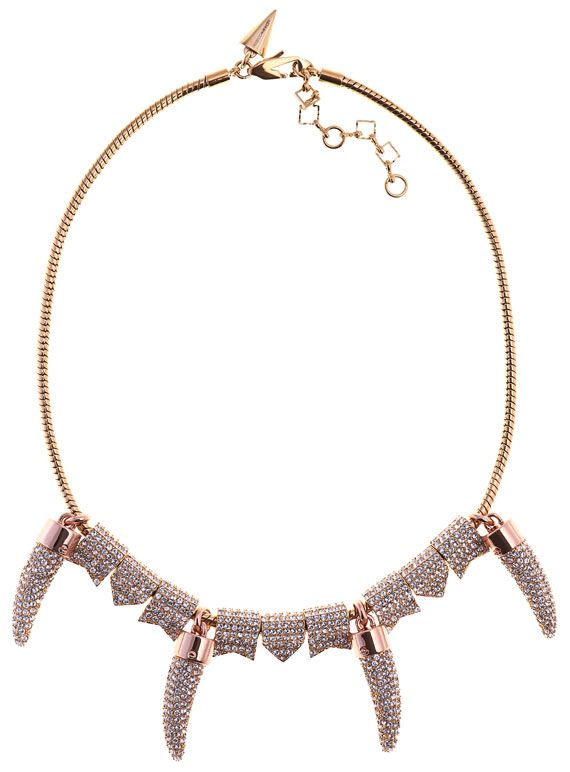 Photo Courtesy of Rebecca Minkoff
Rebecca Minkoff is a designer of
luxury clothing
, accessories, and all things fabulous. And with the growth of her popular lifestyle brand, her very first jewelry collection is hitting stores this month. Inspired by the downtown girl who always needs to go from work to play, the pieces are versatile and fresh for the modern woman.
The designer has come a long way since the launch of her brand in 2001. In her early years in the fashion industry, Minkoff developed small apparel lines before moving on to accessories and handbags. In 2005, Minkoff was catapulted to "made it as a designer" status with the release of her Morning After bag (M.A.B.) Now focusing on jewelry, the pieces from her first collection reflect the renowned M.A.B. in that they are attractive and functional.
The 52-piece collection is comprised of necklaces, rings, pave bangles and earrings that are sophisticated yet edgy. Made in 18K yellow gold, rose gold, or silver-tone plated stainless steel, some pieces are playful with zodiac signs, while others are classic with the typical geometric, horn and heart motifs that are found in Art Deco. When worn alone, the pieces are delicate and minimalist-chic— but when layered the jewelry can make a refined statement. Expect Swarovski crystal details and pops of color to add something sparkly to your ensemble. The collection, made for the "downtown romantic," ranges in price from $48 to $498.