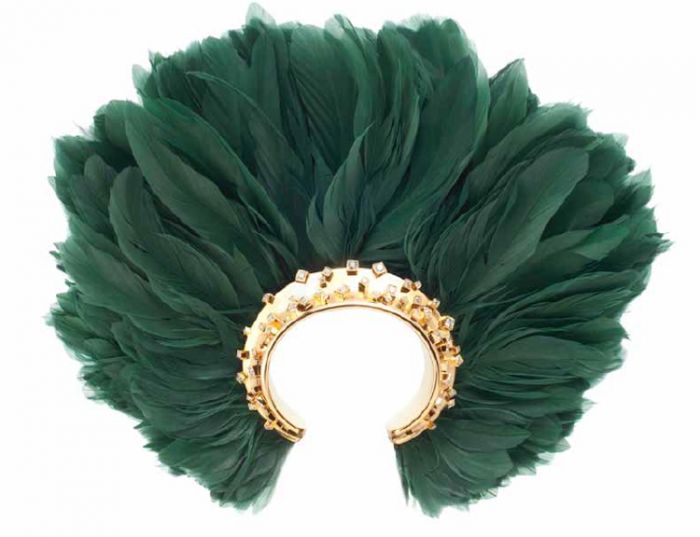 Photo Courtesy of Wilfredo Rosado Jewelry
Wilfredo Rosado has been a name to know in
luxury jewelry
for over 20 years. He was discovered and mentored by Giorgio Armani while he was still a student at NYU, and ever since, the art and fashion world have come together singing his praises. Soon after Armani's discovery of the young prodigy, Andy Warhol took him under his wing, introduced him to other artists, and helped to mold his vision of street-inspired jewels that Rosado is now so famous for. All of this artsy history combined to turn Rosado's true passion for creating high-end jewelry into a reality. His latest collection is full of genuinely unique pieces, along with some that are rather common.
The goal of his collection is to take "something precious," like diamonds or gold and create something streetwise, seductive and unique with those luxury materials. Though his pieces may fall short of this mission in some cases, The Armure line truly lives up to that philosophy. The collection is like no other, with 18K white gold woven delicately into floral-infused lace-like patterns.
Presented as very unique and new is the Feather collection, and perhaps the materials make it that, but the idea of infusing feathers into jewelry is certainly nothing new. Not only did the Native Americans incorporate this regularly into their styles, but there has also been a huge upsurge of feather-inspired jewelry in contemporary American culture in recent years.
Although the Feather collection is a bit disapointing, Rosado makes up for it with his surprisingly classy 18K rose gold pendant with white diamonds that pictures a mouth licking it's lips in a somewhat vulgar way. This piece is without a doubt a fusion of "glamour and grit," something that the artist has become famous for. All of the pieces are handcrafted in Paris or Italy, adding that high fashion flare to the street style themes and in turn giving an exciting edge to even to the most elegant of individuals.