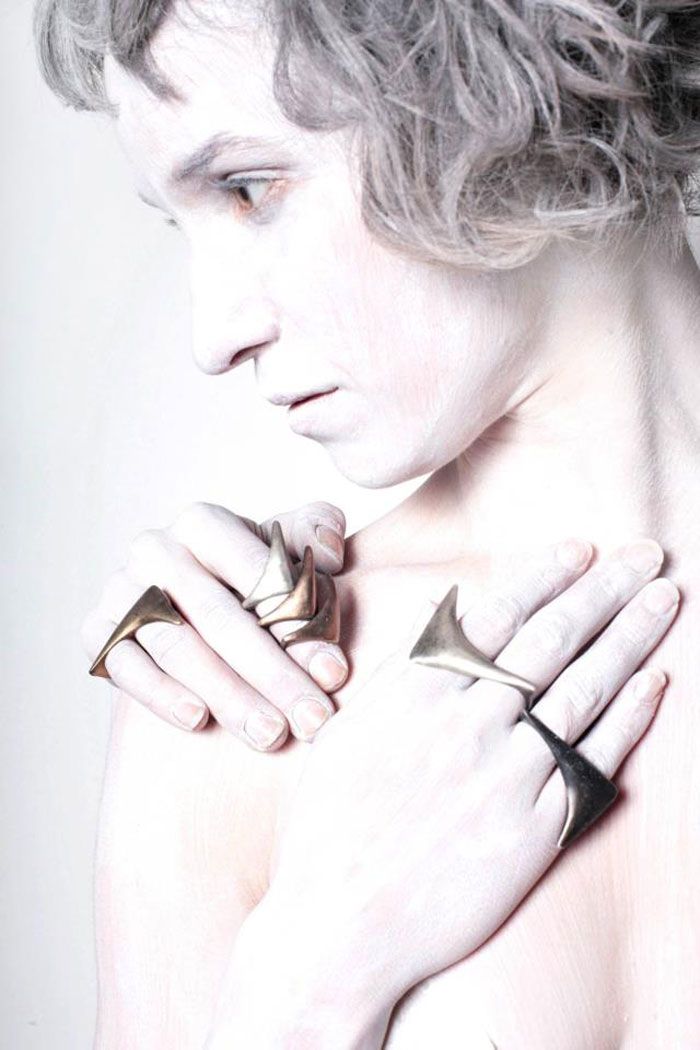 Photo Courtesy of Lillian Crowe
As with many contemporary
luxury designers
, Lillian Crowe started her eponymous line of jewelry to fill a void that she found in the modern market. Based out of Brooklyn, Crowe first started her line of accessories in 2009 with a single idea she had for a neat necklace. This simple design concept later gave way to her famous Anatomica line which features eerily extraordinary plated copper, bronze and brass pieces that include a human heart, spine and rib cage pendants.
Now this designer on the rise is set on producing delightfully edgy and unique accessories that are constructed using about 50 percent recycled materials and reclaimed metals from warehouses and factories in New York City. With a strong emphasis on producing quality pieces that will withstand the test of time, items within the collection are hand cast with solid components ensuring durability, strength and weight. Since Lillian Crowe's start, her work has been featured in
Vanity Fair, T Magazine, Glamour
and
InStyle,
along with many more well-known publications.
Lillian Crowe's most recent collections feature hand cast geometric pendants, double finger flexion rings, hand carved ear cuffs, and a stunning large hand carved and cast pendant that rests perfectly on the collar bone. Each piece is made in NYC and oozes the designer's creativity and undeniable taste. Whereas so much of what we see today is the same idea simply repackaged, Crowe's designs remain truly one of a kind.
Stand out from the crowd and be the envy of all of your friends with Lillian Crowe's exceptional line of jewelry. While these pieces are bold and certainly make a statement, they have unique versatility that allows them to be the perfect accessory for any style-savvy woman, regardless of her own personal fashion sense.