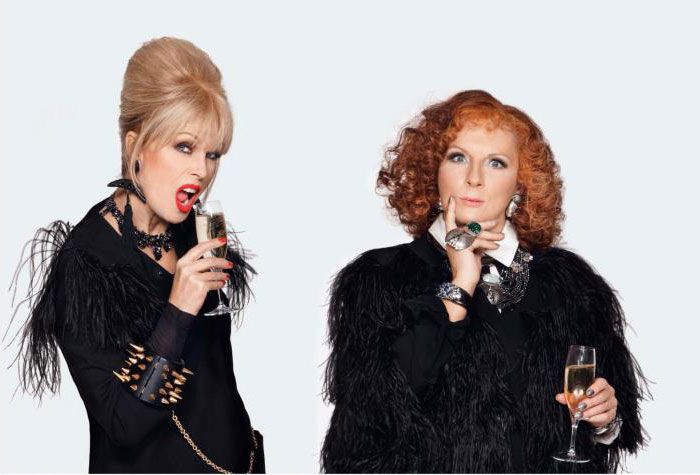 Photos Courtesy of Alexis Bittar
Known for creating some of the most fabulous and contemporary designs in the fashion world, Alexis Bittar is the Brooklyn-born luxury jewelry designer who has been making a major impact on the industry– even gaining himself the title of CFDA Accessory Designer of Year Award in 2010.

It was Bittar's lucite and semi-precious jewelry that ultimately earned him collaborations with Burberry, Michael Kors and Jason Wu. Soon after, his designs graced the pages of high-fashion magazines such as Italian Vogue, Elle, W and Harper's— and in 2004, Bittar opened his first flagship store on Broome Street in New York City. Now regularly featured in these prestigious publications, his bold designs have become a favorite to some of Hollywood's hottest, including Madonna, Lady Gaga, Cameron Diaz, Alicia Keys and even the First Lady, Michelle Obama, and fashion icon Karl Lagerfeld.
Alexis Bittar's Spring 2013 collection proves to be just as delicious as past lines, further confirming that this talented designer has an innate artistic flare when it comes to creating stunning accessories. With intricately detailed gold jewelry intertwined with stunning semi-precious stones, these tangled pieces showcase superb craftsmanship and gorgeous combinations of different textures, custom cut stones and exquisite settings.
Many of the pieces are said to be inspired by the Zulu term, "Siyabona," meaning, "We see, we have the ability to see the future." This truly innovative collection contains much of Bittar's signature lucite— alongside turquoise corded necklaces, spunky animal prints and bright fuchsia and yellow, giving femininity to a very '80s "new wave" look.
Famous for his chunky bangles in an array of flirty colors and his use of unpredictable combinations, Bittar is also known for his unconventional spokesmodels. A true believer in beauty at any age, past campaigns have featured fashion icon Lauren Hutton, '80s starlet Joan Collins, and the ever-chic Iris Apfel. His newest ads feature the divine comedic duo Jennifer Saunders and Joanna Lumely dressed as characters from the hit British show Absolutely Fabulous looking sensational— and, well, absolutely fabulous.