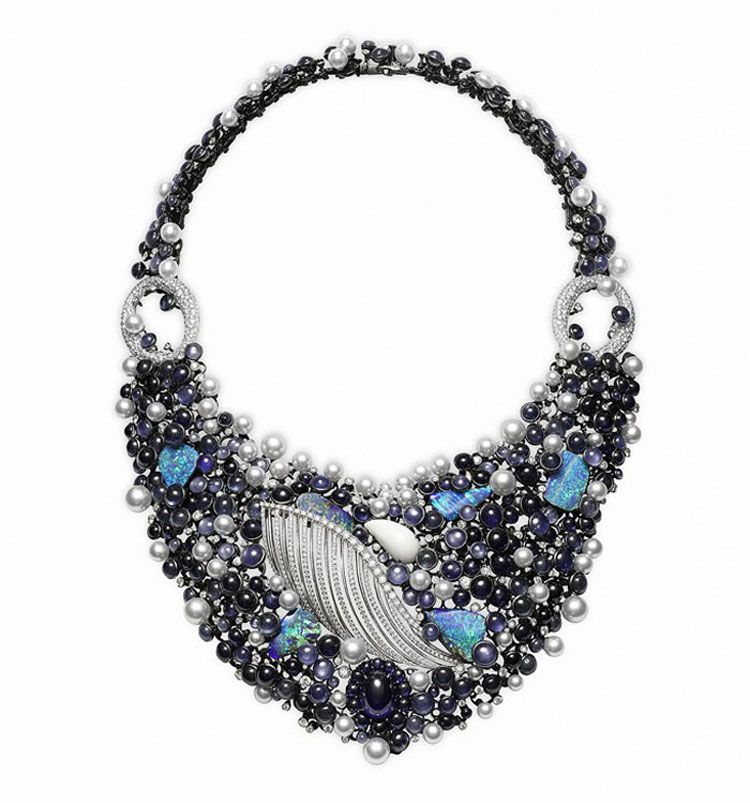 Photo Courtesy of Chow Tai Fook
Seriously, who isn't a sucker for bold baubles and decadent jewels? This season, lavish statement necklaces have been making their rounds on the runways and
luxury brand
Chow Tai Fook's latest collection of jaunty jewels is already catching the eyes of style mavens worldwide.
As China's largest jeweler, Chow Tai Fook has just begun its VIP shopping event of the year with two more upcoming stops in Suzhou and Xi'an to look forward to. The new collection will feature 140 unique pieces and an array of colorful stones— a new look for this company that has become known for its luxury gold items.
"There's more demand in precious stones. Our clients are getting younger and they are more sophisticated. So they want something more art couture and something very different and unique. So the design and craftsmanship and use of precious metals are changing," explained Adrian Cheng, executive director at Chow Tai Fook. This romantic collection has layers of precious stones— including opal, tourmaline and diamonds— all in interesting designs so that the pieces are just as much jewelry as they are art.
To cater to Chow Tai Fook's most VIP clientele, the brand will be flying its top customers to Suzhou to view the jewelry collection, with a few even being offered an opportunity to attend Paris Fashion Week— an event that brings fashion designers, jewelers and artists together to showcase the latest trends.
Implementing new and improved ways to cater to its VIP clients, Chow Tai Fook has now completely revamped programs so that its sales from VIP clients account for 30 percent of the label's overall revenue. Claiming to have one million VIP customers in China, Chow Tai Fook says that the top group of clients spends at least one million Hong Kong dollars a year (approximately $128,394.) This rapidly growing jewelry company doesn't plan on stopping there, as it expects attendance at each of its events to be about 100 to 200 people, which will further spread the word of Chow Tai Fook's radiant gems.