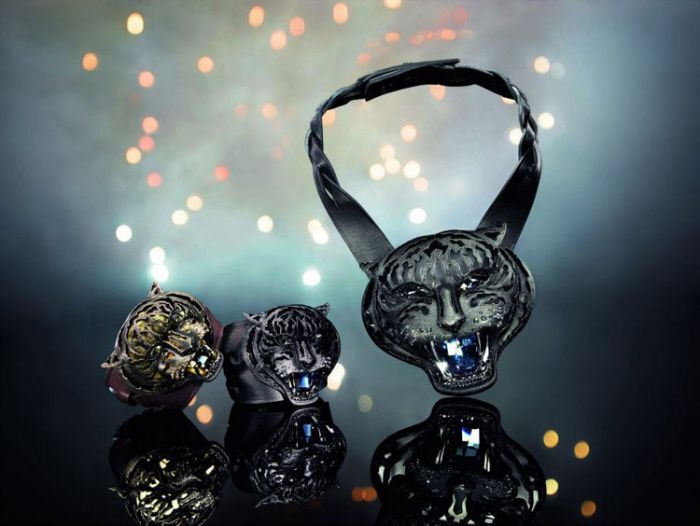 Photo Courtesy of Lanvin
It must be the age of the beast as several famous designers are incorporating animal imagery into their exclusive collections. French fashion house Lanvin is another brand doing just that with a new
luxury jewelry
line. Les Bijoux "Pandora" features strong, lion-head pieces caught in the midst of a menacing growl. Not for the fashionably weak, these ornamental charms announce the wearer's fearless presence to the world.
Naming its high-end collection "Pandora" might bring to mind the classic fable meant as a warning against temptation. In the story, the punishment was a release of the sins known to mankind, and although Lanvin's jewelry may be just as tempting, the only sinful effect they will probably induce is on one's bank account.
Simply, Lanvin has designed the medallions in "Pandora" to look like a magnificent trophy— each lion is fashioned from brass and beholds a sparkling gem between its piercing fangs. Simultaneously dangerous and beautiful, the pieces will be well worn on a woman ready to attack the banal.
To be worn as a belt, cuff, or choker, the heads are immense in size and feature either a blue, yellow, or ice-colored gem in its mouth. Making their debut for the Fall/ Winter season, the exotic pieces are sure to revamp a lackluster jewelry collection, and are ideal for the woman who is unafraid of her wild side.