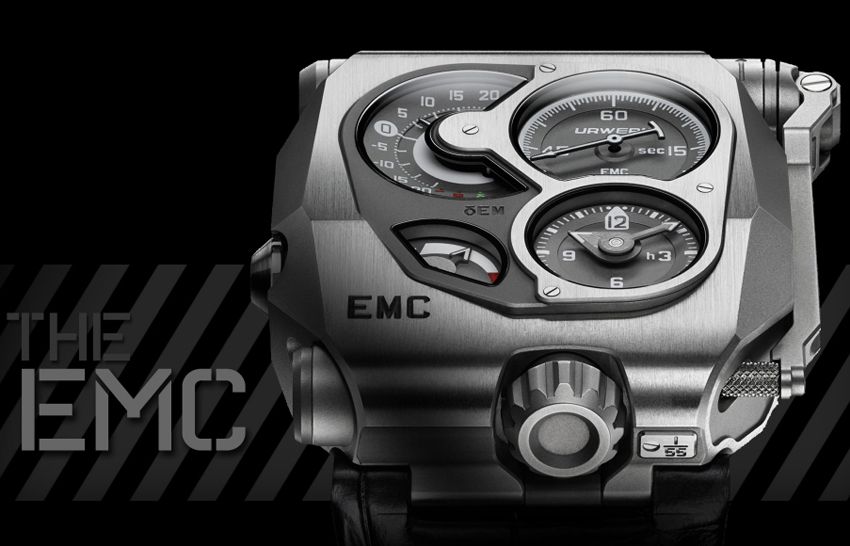 Photos Courtesy of Urwerk
Aesthetically, Urwerk's Electro Mechanical Control (EMC) watch is one of, if not the most, classic-looking timepiece from the company's line of mechanically artistic watches. However, that's about where the connections between archetypal wristwatches and the EMC end. While most watchmakers leave the timekeeping regulatory mechanisms to the work of professionals, Urwerk—in their apparent never-ending goal to revolutionize watches—has introduced an artificial intelligence system into the EMC that helps the owner monitor and regulate the device.
Felix Baumgartner, one of the figureheads behind Urwerk, noted, "[It] allows you to obtain reliable and accurate data about your timepiece at the touch of a button [...]," adding, "You can fine-tune one of the most exciting, most jubilant mechanisms invented—the mechanical watch—all by yourself."
That means, in essence, the EMC offers a level of interaction previously unavailable to watch owners. By using a delightfully tactile winding instrument, the wearer maintains power to what is essentially a Witschi device that has been built into this watch. (A Witschi is what watchmakers use to gauge and balance the precision of a watch's movements to ensure as little deviation as possible occurs over any given amount of time.) Even with the most advanced mechanical watches, the time regulation can be affected through a number of elements, including positioning, temperature, bumps and movement. Urwerk directly addresses this issue with the built-in A.I. monitoring unit.
Still, being a groundbreaker in mechanical and computational watch concepts, the Urwerk EMC has a visually stunning design that has earned the brand many fans. Considering the price tag for one of these is around $120,000, it is absolutely refreshing to see such incredible artistic and theoretical risks taken by an undeniably top-tier brand.
This is without a doubt a watch-lover's watch that offers some seriously compelling features. Though the price point makes it seem like an investment or heirloom piece, its satin-finished titanium and steel beauty will make the EMC a difficult timekeeper to keep stowed away.