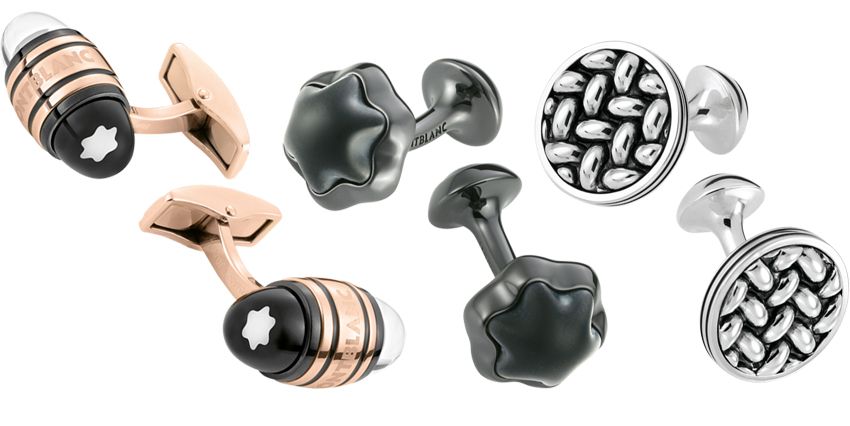 Photos Courtesy of Mont Blanc
For some guys style is hard to come by, while others can't help but look completely fabulous. If you're not one of the latter (or maybe you are, but need something smart to add to your closet), you might want to try the snazzy cuff links at Mont Blanc. Yes, they're known for their pens (which can make your desk super swanky), but they also have a line of watches, leather, jewelry and fragrances that can make you look like you belong in a street-style blog from fashion week. One of our favorite accessories right now are their cuff links—perfect blends of steel, silver and gold all adorned with the Mont Blanc star.
Understated pieces that subtly hint at the luxury of their brand convey timeless style without looking tacky. Sleek bar links, cubes and cylinders are fashion forward, but still speak to the classic look of the historic brand. Setting themselves apart from the rest of the line, some pieces feature exotic materials such as onyx, lacquer, mother of pearl. Designs include traditional squares and rounds, modern bars, and artistic shapes and patterns including brushed metals.
We'd never tell a guy what cuff links to wear (the same way he couldn't tell us which heels to sport), but if it's any pair from Mont Blanc, it doesn't matter which he'd choose, because he'd look great either way—and that's rare to find in a single collection. Our personal favorites include the mother-of-pearl creative cuff links and black carbon iconic cuff links.