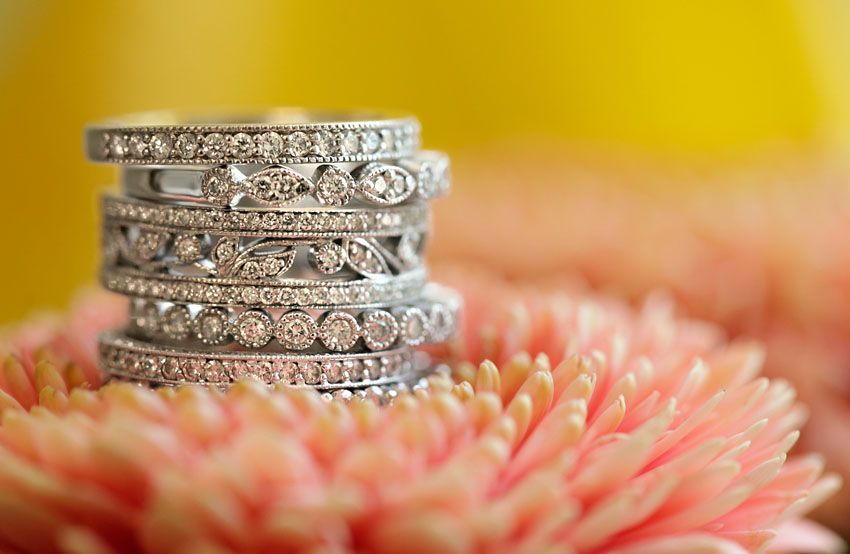 Photos Courtesy of Brilliant Earth
There is something that we really love about ethically-derived, ecologically-friendly jewelry. Maybe it's that there are limited resources or that it's so much easier to buy a conflict-free diamond that not doing so makes us feel like bad people—our only issue is the selection can be sort of—limited. Or at least it was until we found Brilliant Earth. With a surprisingly large selection that varies from vintage pieces to building your own modern wedding rings, everything is conflict-free, environmentally sustainable and they give back to charities. Overall it's one luxury purchase you seriously can't feel bad about.
Founded by Beth Gerstein and Eric Grossberg, Brilliant Earth was formed when Gerstein's fiancé Alex couldn't find a ring that "represented her values"—something good for the environment, society and would give back to those in need. At the same time Grossberg had been also been looking at responsibly sourced jewels as being a "tool for social change in developing counties." And that's exactly what they set out to do. Forming the company in 2005, the two friends created not only a place for women and men to purchase ethically and environmentally responsible jewelry, but also provided a platform where a community could come together and help cultivate change through their buying power.
To help that vision come to life, Brilliant Earth is home to a full-fledged team of gemologists, designers, sales associates and more to make sure that each step of their commitment is fulfilled and transparent to consumers. Only 0.01% of the world's diamonds meet the standards that Brilliant Earth has set for themselves to be both good for the earth and its communities. Every diamond has a fully traceable history to a mine in Namibia, Russia, Canada or Botswana that adheres to strict labor laws. Every Brilliant Earth-made piece is crafted from recycled precious metals including gold and platinum. Even their colored gemstones, a commonly overlooked area of responsible jewelry, are closely monitored and most originate from Sri Lanka where they are mined in small, sustainable areas with strict labor codes. To help not only diminish the social and environmental impact of diamond mining, Brilliant Earth also donates "five percent of profits toward education, environmental restoration and economic development."
But while a business can offer the world in terms of charitable commitments and social movements it means nothing if their product isn't up to par. No one wants an ugly ring—even if it is beyond conflict-free. Thankfully that's not an issue with the pieces at Brilliant Earth. With a collection that includes everything from trendy necklaces to vintage engagement rings, they manage to offer pieces for almost every style. Offering custom designs for wedding rings and special occasion jewels, customers can work with designers to create the perfect piece for their wardrobe. Partnering with famous stylists and designers, they also curate must-have lists inspired by your favorite celebrity styles.
Aside from offering up a wide selection of jewelry and basically saving the world through sustainable and ethical avenues, their online blog is an amazing place to find inspiration, advice, and information about ongoing conflicts and resolutions in mining areas. For those looking to find an engagement ring (or for those dropping hints) this is the best place to start for ideas and better understanding of trends and styles. They also have a brick and mortar store in San Francisco, so if you're in the area, stop by to take a look at what they offer—maybe you'll go home with a new, guilt-free sparkler around your finger.