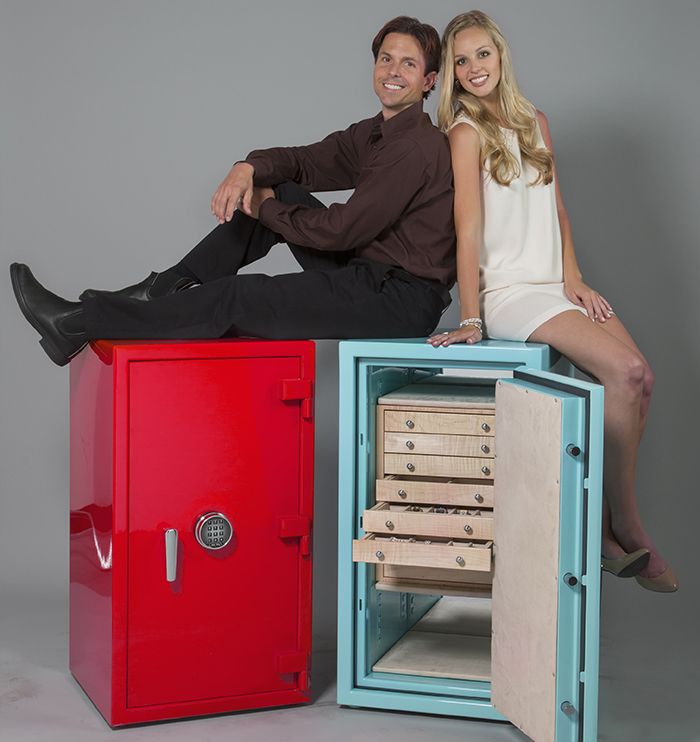 Photos Courtesy of Cosoro
Full disclosure: I don't own a lot of luxury jewelry. I'm young, unmarried and I'm not really the kind of woman to treat myself to a blingy new ring—I'd much rather have a new pair of Fendi boots anyway. But some women prefer diamonds to heels and need a place to store all their sparkling little treasures. While safes can be a great option, most are not meant for jewelry and all of the little bits and baubles that can get lost, tangled, scratched or broken. So to keep your delicate stones safe and your watches in working order, Casoro designed a collection of jewelry safes made specifically to keep grandma's broach looking as exceptional as the day she gave it to you.
After 13 years of selling vaults, Shep and Nancy Byran, Casoro owners, became interested in the idea of jewelry safes after a customer came to them looking for a piece specifically for her accessories. Not having anything to fit her needs, the husband and wife duo decided to create a luxury line specifically for their well-heeled, well-dressed clients. Now they offer a series of safes that range from small cabinet safes to five foot tall monsters that will fit everything from diamonds studs to a hunting rifle. Every safe also comes with some of the highest rated fire and security features if the worst should happen.
All safes can be custom designed and the site offers an in-depth buying guide and white glove service to walk you through each process personally. Customers can select the outlay of their safe and choose not only the basics like color, size and interior fabrics, but can also add door mirrors, drawers, lighting, racks, watch winders, pedestals, custom cabinetry, duress alarms and biometric locks. Design kits can be sent to you and you can even stop into their Southern California showroom to test drive the features for yourself.
Safes are available online or in-store and are priced from $2,695 to $5,700+.