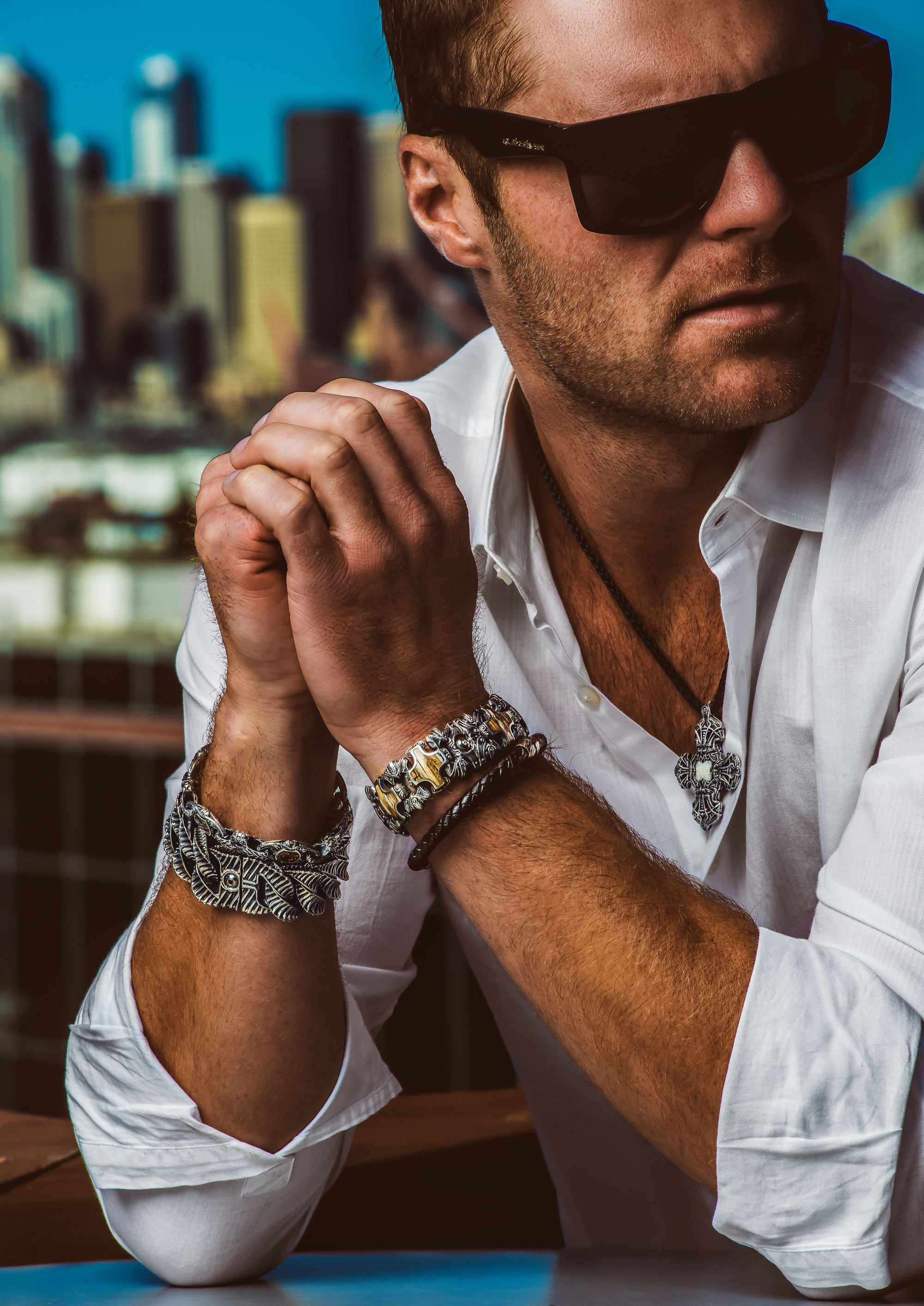 Photos Courtesy of William Henry
Very few men wear jewelry, usually not from a lack of style but rather a lack of selection. While men's accessories can be found at almost any jewelers, most of it is basic and unassuming, which leaves much to be desired, especially for any true fashion lover. If you're looking for something with more pizazz and personality, then you may want to try William Henry's designs. Using precious metals, gemstones and alloys, the brand makes everything from money clips to pocket knives, but it's their jewelry that really stands out.
Founded in 1997 by Matt Conable, the company was designed to feel like an artisan workshop where jewelry designers could create unique pieces for discerning clientele. And while the business has grown significantly since its beginnings, they still offer small, limited-edition collections of hand-crafted jewelry and accessories. They pride themselves on exclusivity and one-of-a-kind pieces so you can be sure that you never end up with the exact same designs as your style-savvy friends. "For many premium watch brands, an edition of 1,000 numbered pieces might be an 'exclusive' offering," says Conable. "That would be the largest and least exclusive offering in our history."
To maintain the luxury and quality of their collections, pieces are entirely hand-crafted, from the chiseled silver to the hand-burnished gold inlay, which gives every bracelet, necklace and pendant a unique design. Some pieces are even crafted using a process that was derived from the ancient arts of sword-making. The more eccentric pieces use exotic materials like 300-million-old fossilized dinosaur bones, woolly mammoth teeth and 10,000-year-old fossilized walrus ivory, while others are more subtle and use traditional textiles like rubies, 18-karat gold and sterling silver.
Even celebrities are fans of the William Henry brand—Chris Pine, Nick Jonas, Harrison Ford, Laurence Fishburne, Brad Pitt and Angelina Jolie, Jared Leto, Pierce Brosnan, and Zac Brown have all been spotted in the designer's jewelry. "It is important to me that each of our pieces strikes a personal chord for our clients," says Conable. "Every now and then, it is important to invest in objects that are personal and immediately useful, yet timeless in their appeal and relevance. These rare pieces are imbued with the character of their owners, and become part of their living legacy."