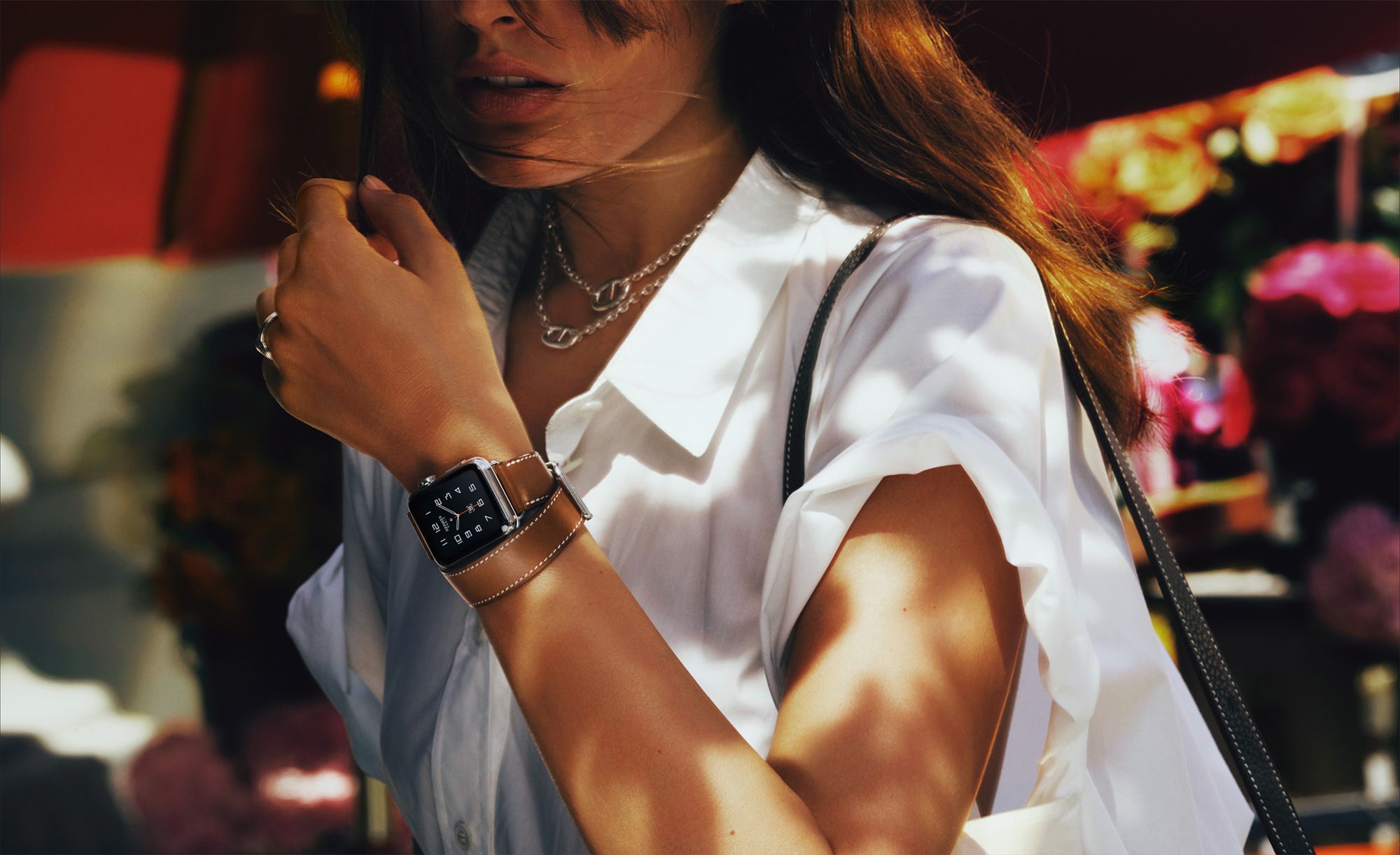 Photo Credit: Apple/Hermès
Starting January 22, Apple Watch Hermès will be available for purchase online. The luxury-edition of the Watch, which was released last year, has been limited to sales in-store in major cities like New York, LA. Miami, Toronto and San Francisco, but will now be easily accessible, globally, online. The entire collection will be available at both Hermes.com and Apple.com and will include the $1,100 Single Tour, the $1,250 Double Tour and the $1,500 Cuff editions. All four of the special-edition leather colorways—Fauve, Etain, Capucine, and Bleu Jean—will also be available.
The tech giant announced their partnership with the luxury brand last September in an effort to make the wearable more fashionable. After presentations at Fashion Week, a partnership with Christy Turlington Burns and a peek on the cover of Vogue China, the collaboration with Hermès was just another attempt to capture the attention of the fashion industry. While Apple hasn't necessarily failed in that endeavor, it isn't seeing the response expected either, possibly due to the inaccessibility of the special-edition piece. Whether done intentionally or just a well-timed coincidence, the online release of Apple Watch Hermès happens just days before the kick off of Fashion Month. The coming weeks will tell if this latest collaboration has truly captured the attention of the industry or not.