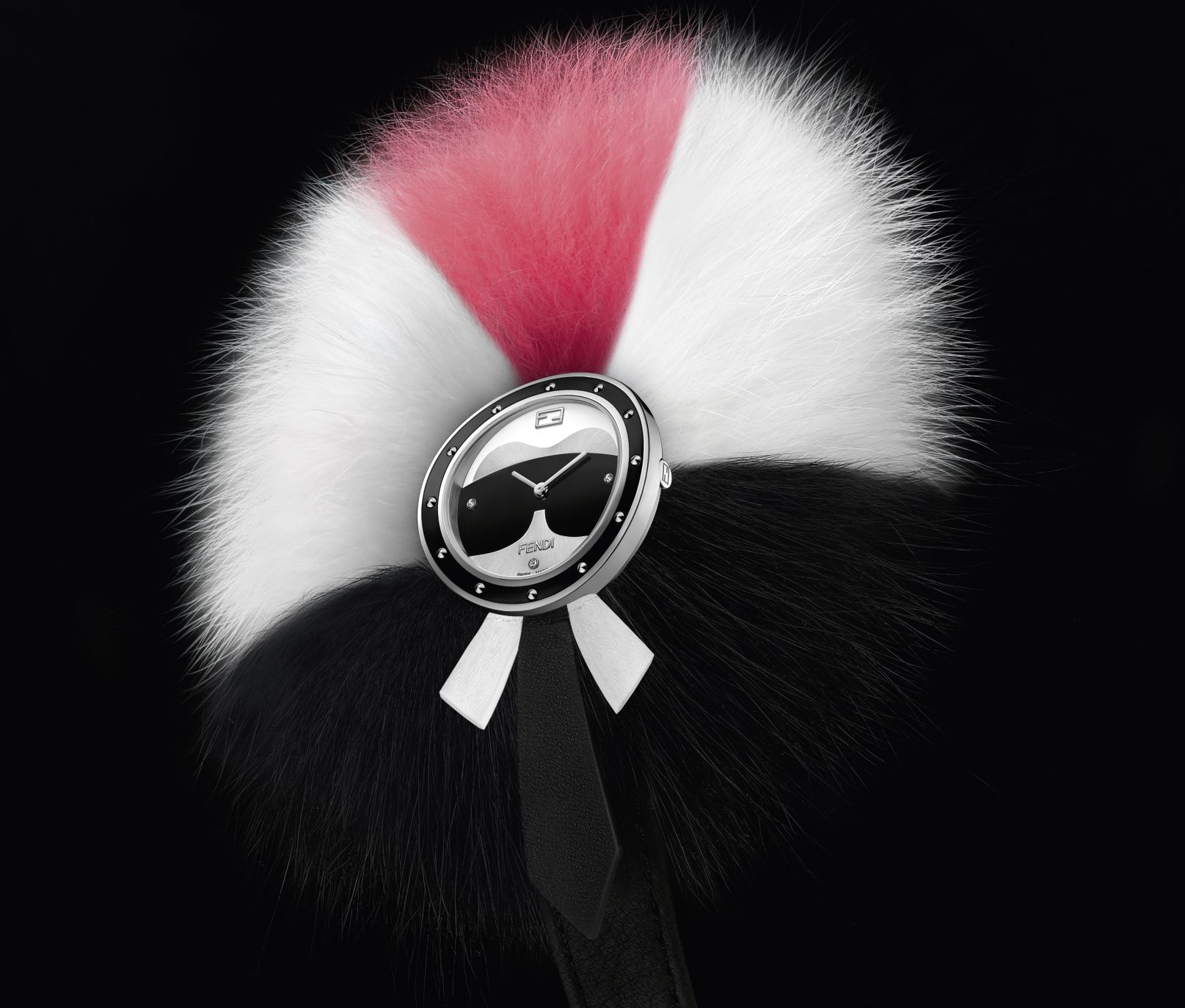 Photos Credit: Fendi
Fendi is not necessarily known for their timepieces; it's their fur and trendy accessories that keeps the sartorially devoted coming back for more. But their latest timepiece, the Fendi My Way Karlito, combines the best of the brand into one, on-trend watch. The fun Karlito character, based on Fendi designer Karl Lagerfeld, has made his way onto phone covers, keychains, handbags, ready-to-wear and shoes since his debut on the Fall/Winter 2014-2015 runway. Now he makes his first appearance on the new Fendi My Way timepiece.
On a black, silver and white lacquered dial sits a caricature of Karl Lagerfeld posed with his iconic dark sunglasses and white mane of hair. The 35mm bezel, covered in a circle of decorative studs, surrounds the watch face, set with three diamond indexes and the Fendi insignia at the 12 o'clock hour. Alone the timepiece is a sophisticated, but cheeky way to enjoy the beauty of Fendi. For a little more fun, the Glamy fur collar can be added around the circumference of the watch face. Made from arctic fox, the fur comes in a tuft of pink, white and black to echo Lagerfeld's uniform suits and add a colorful fauxhawk to his look.