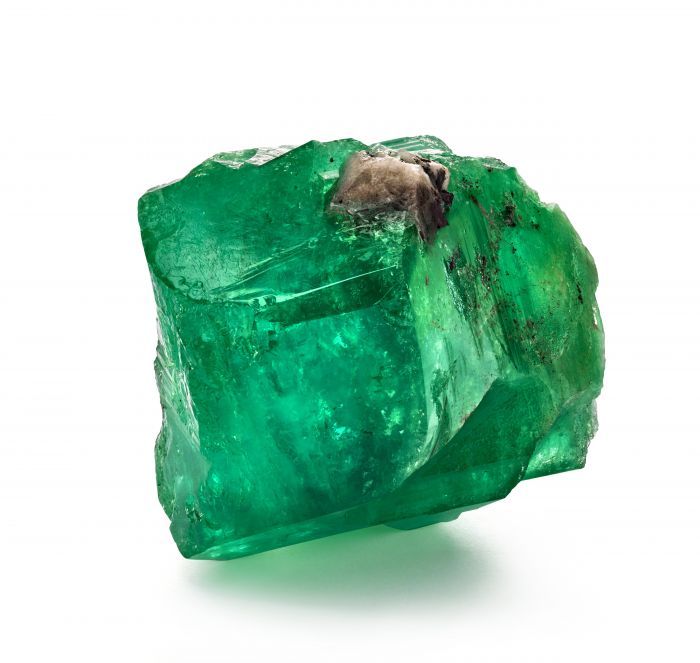 Photos Credit: Guernsey's
On April 25th, 2017, New York City-based auction house Guernsey's will be auctioning off the Marcial de Gomar Emerald Collection of rare emeralds at a live event at Americas Society at 680 Park Avenue with online bidding at liveauctioneers.com.
The collection includes a 887 carat emerald named La Gloria, which is know to be one of the largest museum-quality emeralds in the world. This stone has previously been featured in a joint exhibit in 2002 with Arthur Groom & Co. and the Smithsonian Institute in New Jersey. This piece, along with 20 other loose emeralds (both cut and rough) and 13 pieces of extraordinary emerald jewelry will be sold.
Some pieces include the emeralds Marcial de Gomar Star, the largest of only eleven star emeralds known to exist in the world and possibly the first of its kind as a double-sided star emerald and Tears of Fura, a matched pair of large teardrop-shaped Muzo emeralds.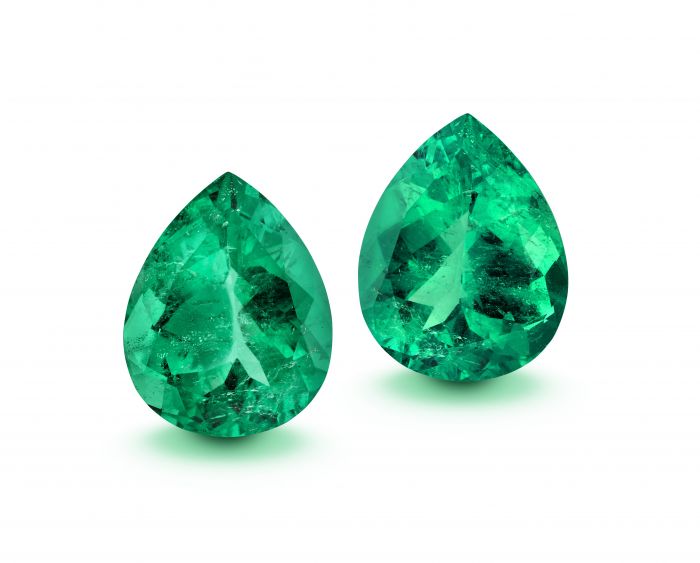 The collection also includes the largest group of cut emeralds from the famed Nuestra Señora de Atocha sunken galleon and the single largest cut emerald recovered from that ship, considered the most important wreck site discovered.
Decades ago, Mr. Marcial was selected from many experts by Mel Fisher, the famed treasure hunter, to be the independent appraiser of all emeralds recovered from the Atocha. As payment for his services, Marcial received a selection of these stones from the world-famous wreck.
Mr. Marcial started off as an interpreter for American Corporations working the the emerald mines in Colombia. He stayed in the mountanis for six years, becoming an expert in the field of emeralds and mining. He eventually became the founder of Emeralds International, an emerald wholesaler to foreign buyers, a gem consultant and a retail jeweler and designer.
Today, Emeralds International, LLC, continues its family legacy with the next generation of family at the helm, his eldest daughter Marina del Alba and her husband, South African-born Carl Anthony, building on the foundation created by Manuel Marcial de Gomar.
Collectors and enthusiasts of sunken treasures will also be excited to learn that the Collection features a number of historic gold coins from the 1715 Fleet. All of these items were privately owned and will be presented to the public for the very first time at the auction of the Marcial de Gomar Collection.