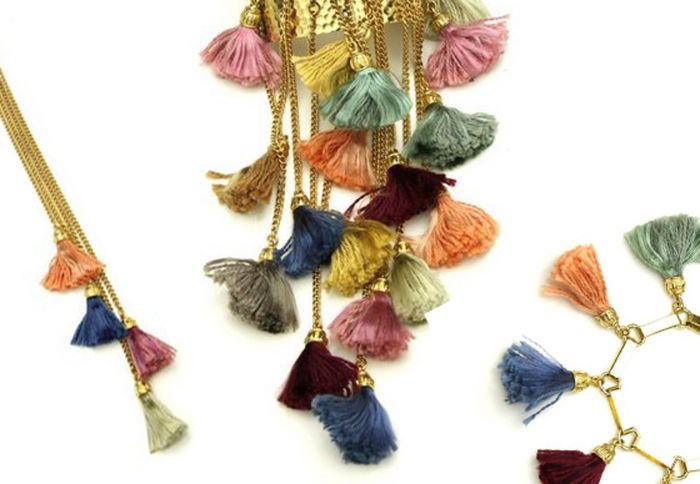 Photos Credit: Couture Candy
Colorful tassels on shoes, bags, and jewelry are having quite the fashion moment right now. MABU by Maria Bk Pom and Tassel Sandals were all the rage this spring, but for summer you can count on jewelry embellished with the fun, swingy adornments to be your go-to accessories. Ben Amun makes the perfect tassel jewelry for any warm summer night or tropical beach vacation.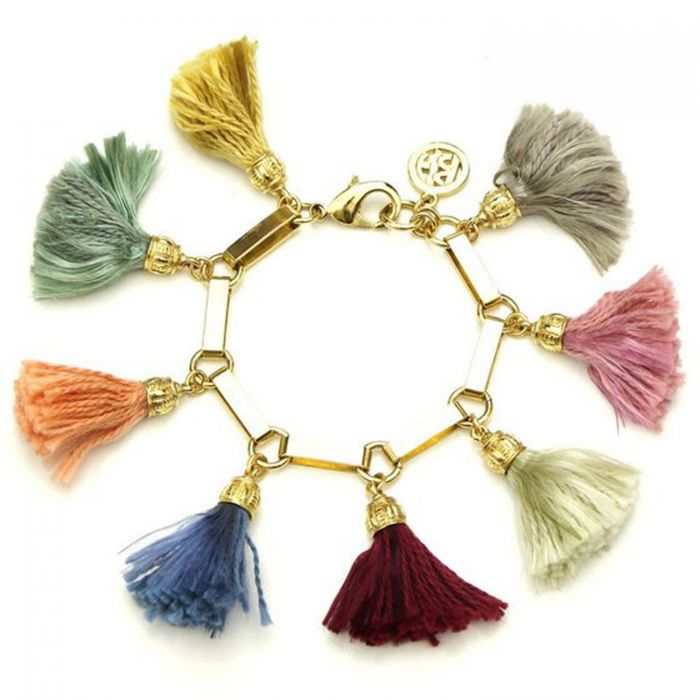 The colorful Tassel Jewelry Line by Ben Amun looks like summer on your wrist. The Venetian Breeze Tassel Octagon Bracelet is the perfect summer fashion investment. It is fun, flirty, and matches any outfit. Pair it with the perfect white maxi dress for a stroll on the beach, or pair it with all black and some hot lace-up heels for a warm night out.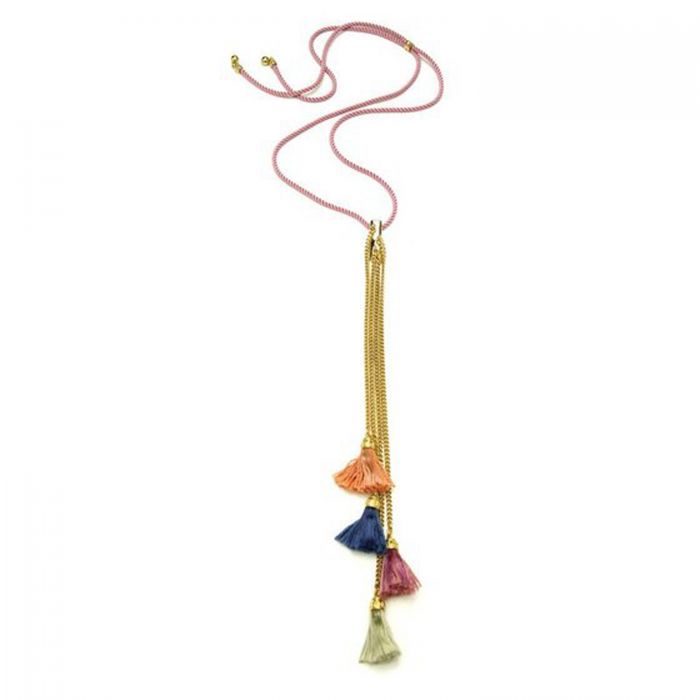 The Venetian Breeze Tassel Petite Bar Necklace goes perfectly with the current low-dipping neckline trend.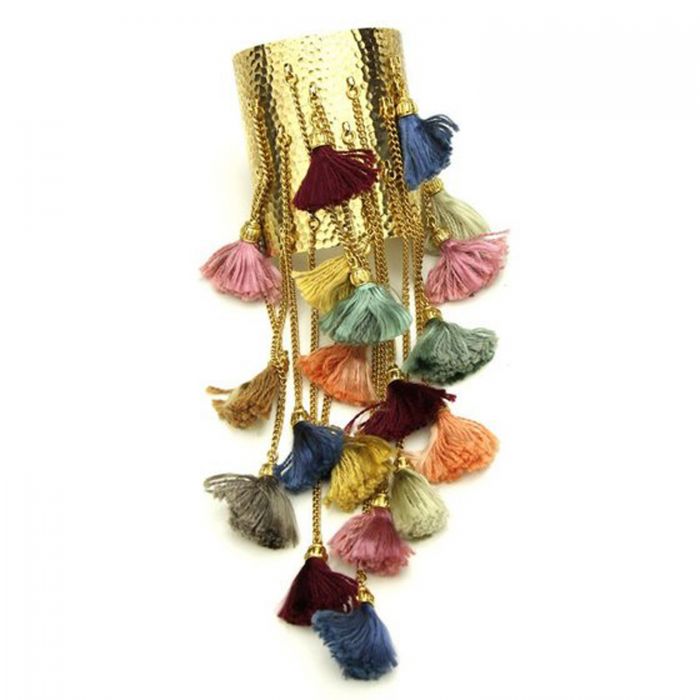 The ultimate statement piece from Ben Amun's tassel line is the Venetian Breeze Tassel Cuff. Reminiscent of warm Miami nights and sunset walks on the beach, this cuff is so colorful and insanely sexy. Paired with a slinky dress, this cuff completes the perfect look for a long night of dancing.
Ben Amun's Tassel Jewelry ranges from $130 for a simple tassel brooch, to $420 for the tassel cuff. Any piece from the line will surely become your summer fashion staple.
OWN IT | $130+