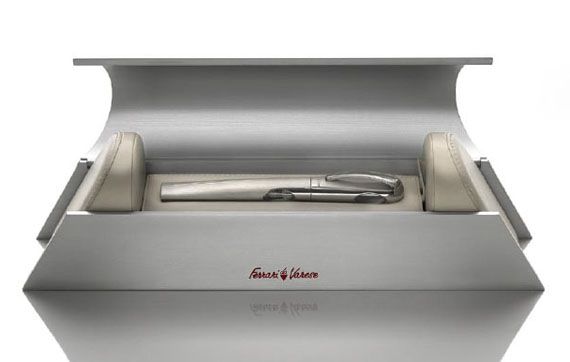 Luxury Leisure:
It wouldn't be farfetched to conclude that the owners of the 250 mph supercar
Bugatti Veyron
can afford a writing instrument with a price tag to match their vehicle. In fact, marketers have taken advantage of this by promoting a range of highly expensive accessories for the car.
Several watches priced at around $100,000 have been designed exclusively for the Veyron. Now, there is a simple pen that retails for $15,000 and will be produced in a limited run of 499 units. The bespoke Bugatti Type A pen is designed and manufactured by Italy's
Ferrari da Varese
(not related to the rival supercar company from Maranello). It is constructed from aluminum and plated in nickel, then sterling silver, then palladium and finally platinum. It also has a rhodium-coated 18kt gold tip, a sapphire glass window and a black embossed Bugatti logo.
Andrew Christian
4wheelsnews
JustLuxe Contributor